10 AUGUST 2020
Africa's need for Open Science goes beyond finding solutions for the COVID-19 pandemic and assisting people to navigate the new normal successfully. The developmental challenges in the continent are escalating. Open Science will enable sharing of knowledge on how to solve these challenges that are holding the continent back. AfLIA, in partnership with the Chartered Institute of Library and Information Professionals (CILIP – UK), is holding a free webinar on the topic: Libraries, Open Science and sustainable development on Wednesday, 16th September at 12 noon GMT. This webinar is one of many collaborative activities scheduled to take place under the partnership between AfLIA and CILIP.
Date and Time: Wednesday, 16th September by 12noon GMT | 1PM WAT | 2PM CAT | 3PM EAT
Registration
This is a free webinar and open to all African library and information professionals.
Carefully read the section on Technical Requirements to help you prepare adequately for this webinar.
Target Audience
No librarian, library educator or information professional should miss this webinar series as AfLIA strives towards building the capacity of Africa's Library sector to drive development in the continent.
Resource Person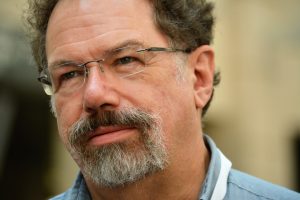 The resource person from CILIP is David Ball who is the owner of David Ball Consulting that specializes in all aspects of scholarly communication and Open Science/Open Access, and library management. He chairs CILIP's UK e-information Group (UKeiG) and is a committee member of CILIP's International Library and Information Group (ILIG).
For two years he was Project Officer for SPARC Europe on two European Open Science projects: PASTEUR4OA (Open Access Policy Alignment Strategies for European Union Research – http://www.pasteur4oa.eu/) and FOSTER (Facilitate Open Science Training for European Research – https://www.fosteropenscience.eu/project/). He also created the SPARC Europe checklist How Open is Your Research?
While spending a year in Uganda, David worked with the Coalition of Uganda University Libraries (CUUL), funded by EIFL, on Open Access policy development and implementation. He has recently worked for SPARC Europe on OA policy case studies; mapping Open Science & Open Scholarship in Europe; and developing the SPARC Europe Champions Programme (https://openscholarchampions.eu/opendata/). He was University Librarian at Bournemouth from 1994 to 2012, winning national awards for library design and library management.
Technical Requirements
Upon registration, reminders will be sent to all registrants periodically. This webinar will be hosted on Zoom Conferencing Platform. Participants, who do not have Zoom on their mobile devices and or computers, need to download, install and create an account on Zoom ahead of time (CLICK TO DOWNLOAD). Webinar attendees are encouraged to join early, preferably 15 minutes before the start of the webinar, as one may need time launch the application. The speaker will use a webcam to connect with attendees. Audio and video for the session will be streamed over computer speakers. Attendees are therefore encouraged to connect with a headset or earpiece for maximum utility. Participants will be able to ask questions and interact with the presenters and other webinar participants via the Q&A and chat features in Zoom.
Webinar Materials
A list of resources and further information will made be available at the end of the webinar, to enable thorough engagement with the webinar content. All registrants will have access to the presentation slides. The webinar recording will be uploaded on AfLIA Youtube Channel soon after the webinar to facilitate continuous engagement with the webinar content by webinar attendees and non-attendees. This webinar does not involve issuing of certificates for attendees.
Queries
For further enquiries and assistance about the webinar contact us at afliacomm@aflia.net. Bring this to the attention of your colleague librarians as well as those in your professional circle. Also promote this webinar in your networks. It is free!!!