31ST AUGUST, 2021
Attainment of literacy takes place in stages with each phase building on the previous ones. Early literacy development is the essential building block for gaining skills that will help children learn to read before they get into school or in preparation for reading to learn. Strong connections have been established between children who learn to read early in life, success in school work as well as lifetime academic achievements.
Literacy-rich environments with adults reading to children have been proven to be of great help in inculcating early literacy. Public and community libraries are an example of such literacy-rich and child-friendly spaces that play effective roles in introducing books, reading and the needful skills for learning. These institutions are most critical for children from homes where parents/guardians/caregivers cannot afford to have and/or maintain a literacy-rich environment. This has huge implications for Africa that has the highest number of out of school children, low investment in early literacy development (pre-primary education) and where the literacy rate is below the global average.
African Library and Information Associations and Institutions (AfLIA) working with Neil Butcher and Associates (NBA) ran a survey as a baseline study for an Early Literacy Development course for African Librarians. The survey was driven by country-champions who ensured that public and community libraries in their individual countries participated. This was done to find out what already exists so that it can be properly and adequately built upon.
Join us on the 2021 International Literacy Day, 8th September 2021 by 10:30 (GMT) to find out who the Champions who drove the Early Literacy Development are, the countries that participated, how many public and community libraries have story hour activities, what they do during the story hour programme and attendance to such programmes as well as staffing and other critical issues in these libraries.
Registration details and link
Click on the button below to register for this webinar series. Kindly note that once you register, you will receive periodic reminders about the event via the email you provided.
Date & Time
8th September 2021 @ 10:30am (GMT)
Resource Persons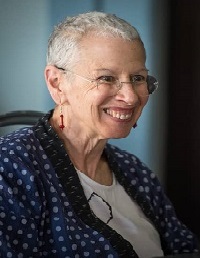 Technical requirements
Upon registration, reminders will be sent to all registrants periodically. This webinar will be hosted on Zoom Conferencing Platform. Participants, who do not have Zoom on their mobile devices and or computers, need to download, install and create an account on Zoom ahead of time (CLICK TO DOWNLOAD). Webinar attendees are encouraged to join early, preferably 15 minutes to the start of the webinar, as one may need time to launch the application.
The speaker(s) will use a webcam to connect with attendees. Audio and video for the session will be streamed over computer speakers. Attendees are therefore encouraged to connect with a headset or earpiece for maximum utility. Please note that this webinar does not involve issuing certificates of participation to attendees.
Webinar materials
Webinar resources (including presentation slides) will made be available at the end of the webinar, to enable thorough engagement with the webinar content. All registrants will have access to the presentation slides. The webinar recording will be uploaded on AfLIA YouTube Channel soon after the webinar to facilitate continuous engagement with the webinar content by webinar attendees and non-attendees.
Queries
For further enquiries about the webinar, contact us at afliacomm@aflia.net.