AUGUST 27, 2022
Notability is a core criterion for adding knowledge to Wikipedia and sister projects. This is to ensure that information on those platforms is verifiable with objective evidence in independent secondary sources. Volunteers to Wikimedia projects especially those from the Global South face challenges when they want to tell stories of their heroes and heroines and all they have are original research, primary and traditional sources sometimes in indigenous languages with no secondary materials in the 'official' language(s) of their countries to support their claims
This is mainly due to the fact that literacy is most often viewed from the general perspective of knowing how to read, write and count in generally 'accepted' languages. Is there a way out for librarians to explore how to add information about our communities in formats and languages that are predominantly African? Are there solutions even within Wikimedia projects? Or is there a way to import our stories, dances and other arts into Wikipedia and sister projects?
September 8 is the International Literacy Day and AfLIA is organizing a free webinar session to shed light on:
How Wikisource adds value to the work of library and information professionals.
The crucial role Wikisource plays in raising the visibility, accessibility and appreciation of out-of-copyright texts and their authors.
The interconnection or relationship between Wikisource and other Wikimedia projects, e.g. Wikipedia and Wikicommons.
How African library and information professionals take advantage of the free online library for effective service delivery to patrons and community.
Date: Thursday, 8th September, 2022
Time: 9:30am UTC | 9:30am GMT | 10:30am WAT | 11:30am CAT | 12:30pm EAT
Registration
This is a free webinar. After completing the registration form, you will receive notification via email with details of how to join the webinar.
Carefully read the section on Technical Requirements to help you prepare adequately for this webinar.
Resource person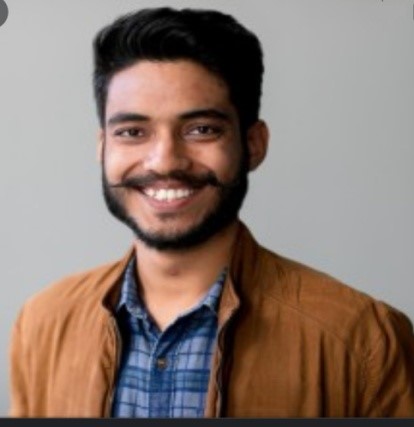 Satdeep Gill is the Program Officer, GLAM and Culture, at the Wikimedia Foundation. Satdeep is a leading light for the Punjabi Wikipedia and has been working on projects related to digitization, culture and language documentation, and language revitalization.
---
Technical requirements
Upon registration, reminders will be sent to all registrants periodically. This webinar will be hosted on Zoom Conferencing Platform. Participants, who do not have Zoom on their mobile devices and or computers, need to download, install and create an account on Zoom ahead of time (CLICK TO DOWNLOAD). Webinar attendees are encouraged to join early, preferably 15 minutes before the start of the webinar, as one may need time launch the application. The speaker will use a webcam to connect with attendees. Audio and video for the session will be streamed over computer speakers. Attendees are therefore encouraged to connect with a headset or earpiece for maximum utility.
Webinar materials
A list of resources and further information will made be available at the end of the webinar, to enable thorough engagement with the webinar content. All registrants will have access to the presentation slides. The webinar recording will be uploaded on AfLIA Youtube Channel soon after the webinar to facilitate continuous engagement with the webinar content by webinar attendees and non-attendees. Webinar attendees who are fully present for webinar may be eligible for a certificate of participation from AfLIA.
Queries
For further enquiries and any assistance relating to the webinar, contact us at afliacomm@aflia.net.