OCTOBER 15, 2022
Overview
Technological advancements have always had tremendous impact on professional practices including librarianship. With deeper progression into the Fourth Industrial Revolution (4IR), data and data management have increasingly become significant necessitating new roles such as data librarianship. Data librarianship is concerned with the management of research data as well as the utilisation of data as a resource in the production of new knowledge through further manipulation and research. Within the information profession, there is a growing demand for data services and research data management at libraries/information centres in universities, government public institutions and corporations.While these services are already in demand across many library and information institutions in Africa, the supply of data librarians with adequate skillsets are not keeping up with the growing demand.
This Webinar on Wednesday, 3rd November, 2022 is the first in a series of activities organised by AfLIA's Library Education and Training Institution Section (LETIS) to introduce information professionals to data librarianship as well as capacitate information practitioners with research data management skills through hands-on workshops. This is to assist information professionals better understand the acquisition, management and retrieval of both aggregated numerical information (statistics) and disaggregated one (data). This series of training aims to shape and further the agenda for the sustainability of African information professionals through leading them to understand open source applications as alternatives to proprietary software solutions for data librarians.
The webinar will be followed by an online workshop from Thursday 8th – Saturday 10th December, 2022. The finals of the series on Data Librarianship will take place in May 2023 as a physical workshop and pre-conference during the The 5th AfLIA Conference and 7th African Library Summit in Accra, Ghana. The workshops will be hands-on. Participants will need a PC to attend. It's also important that they have administrative privileges on those PCs (this is necessary for the installations).
Date: Thursday, 3rd November 2022
Time: 9.30am UTC | 10.30am WAT | 11.30am CAT | 12.30pm EAT
Registration
This is a free webinar. After completing the registration form, you will receive notification via email with details of how to join the webinar.
Carefully read the section on Technical Requirements to help you prepare adequately for this webinar.
Facilitator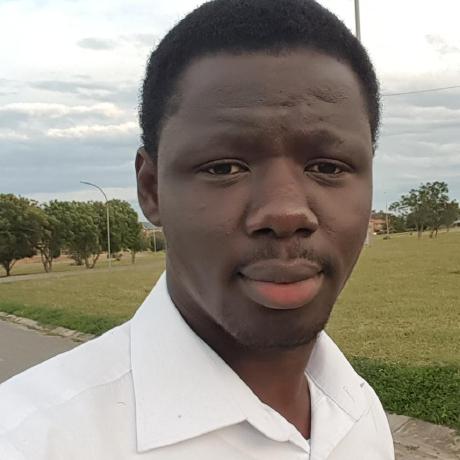 Dr. Oghenere Salubi is an educationalist, data scientist and librarian who made a combinational transition to computational social sciences, and data analytics in the broader social sciences and humanities disciplines. A Senior Lecturer at the University of the Western Cape's Department of Library and Information Science, Dr. Salubi also volunteers as a Data instructor for The Carpentries, where he teaches computational research data management and analytical tools. His current teaching and research interests are in the areas of data stewardship, knowledge organisation and data management, digital humanities, and ICTs in LIS.
Technical Requirements
Upon registration, reminders will be sent to all registrants periodically. This webinar will be hosted on Zoom Conferencing Platform. Participants, who do not have Zoom on their mobile devices and or computers, need to download, install and create an account on Zoom ahead of time (CLICK TO DOWNLOAD). Webinar attendees are encouraged to join early, preferably 15 minutes before the start of the webinar, as one may need time launch the application. The speaker will use a webcam to connect with attendees. Audio and video for the session will be streamed over computer speakers. Attendees are therefore encouraged to connect with a headset or earpiece for maximum utility.
Webinar Materials
A list of resources and further information will made be available at the end of the webinar, to enable thorough engagement with the webinar content. All registrants will have access to the presentation slides. The webinar recording will be uploaded on AfLIA Youtube Channel soon after the webinar to facilitate continuous engagement with the webinar content by webinar attendees and non-attendees. Please note that this webinar does not involve certificate of participation.
Queries
For further enquiries and any assistance relating to the webinar, contact us at afliacomm@aflia.net.