The African Library and Information Associations and Institutions (AfLIA) is an independent international not-for-profit organization which pursues the interests of Library and Information Associations, Library and Information Services, Librarians and Information Workers and the communities they serve in Africa.
In light of promoting inclusion and sustainability, the National Libraries Section, a Sub-Committee of AfLIA's Governing Council that represents the interest of the African National Libraries, is organizing a webinar on the topic "AfLIA membership: What's in it for me and my library?"
This will be a panel discussion where seasoned panelists will share their experiences as members of AfLIA, highlight the types of membership in AfLIA, and discuss the benefits of being part of the continental library association to potential members institutions and attendees.
Date
4th August, 2021 at 12noon GMT
Target Audience
Heads of Library and Information Institutions in Africa and the Diaspora
Librarians from all library types.
All library stakeholders.
Registration details and link
Click on the button below to register for this webinar series. Kindly note that once you register, you will receive periodic reminders about the event. Attendees only need to register once as registering automatically enrolls you in all three webinars in the series.
Panelists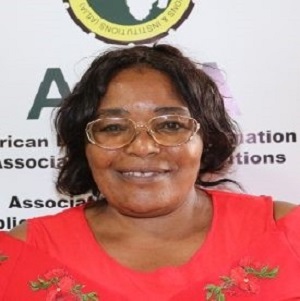 Prof. Rosemary Shafack is the Vice President of AfLIA. She also serves as Director of the University of Buea Library and Information Services and an Associate Professor of LIS, teaching in the undergraduate and graduate programmes of the Faculty of Education of the University of Buea. She holds a BA, LIS, PG Certificate in Library Management and PhD in Library and Information Science. Prof Shafack has served as the Chair and Secretary for the IFLA Africa Section from 2012-2014 and 2014-2019 respectively. She is one of the leaders of the IFLA Leadership programme first cohorts and is a trainer for the IFLA, ALP and BSLA. She is a recipient of the Female Academic Excellence Award by the Ministry of Higher Education of Cameroon in 2017.
---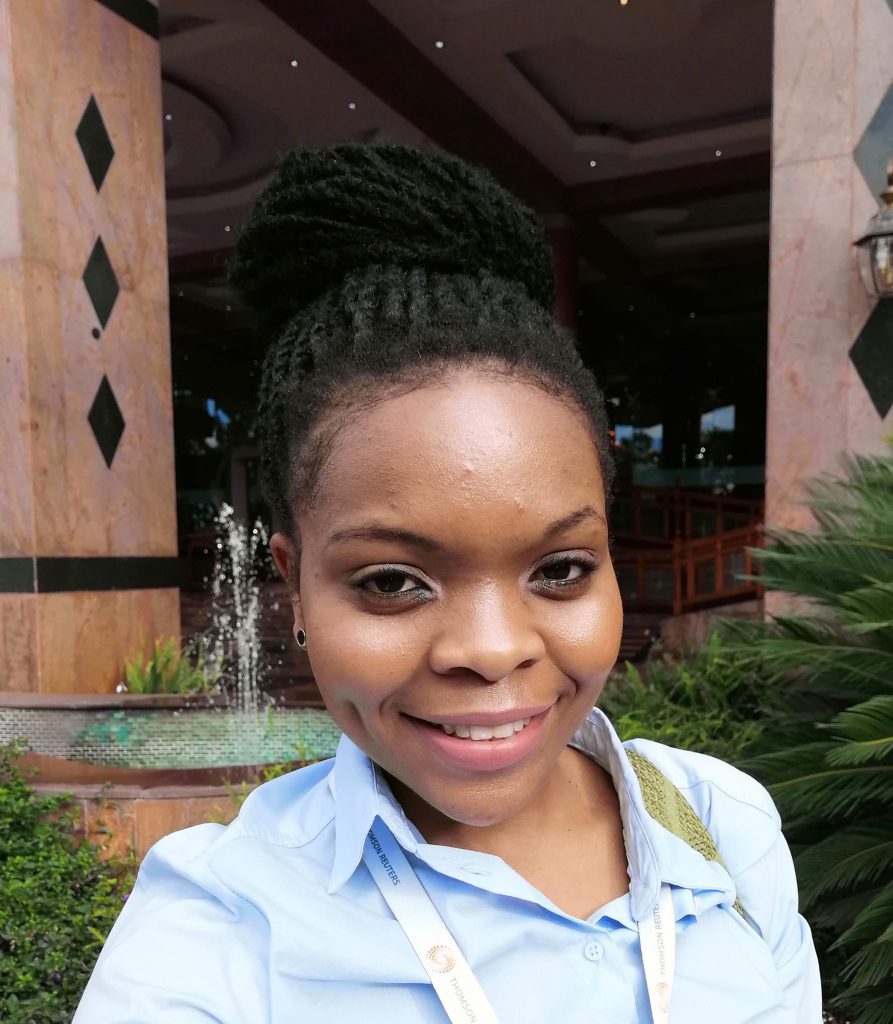 Ms. Andiswa Mfengu is a Lecturer and a Doctoral candidate at the Department of Knowledge and Information Stewardship, University of Cape Town, South Africa. She is an emerging scholar, serving as Vice-Chair of AfLIA Library Education & Training Institutions Section, and the Chapter Assembly Representative for the Association for Information Science and Technology (ASIS&T) Africa Chapter.
---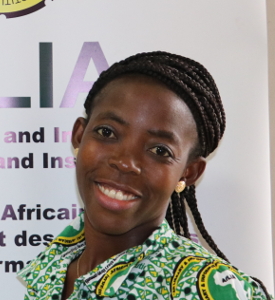 Ms. Comfort Asare, holds a Bachelor of Arts in Political Science with History and Master of Arts in Librarianship from the University of Ghana; Masters in Information Technology from the University of Pretoria, South Africa and a Certificate in Paralegal Studies. She is the Assistant Librarian at the Wisconsin International University College in Ghana with fifteen years working experience in the field of librarianship. She has participated in a number of international and local conferences. She was the Secretary of the Ghana Library Association between 2012-2016. Currently, she is the National President of the Ghana Library Association and Chairperson of the AfLIA National Library Association Section.
---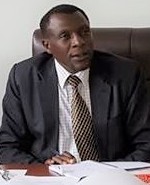 Mr. Adonia Katungisa is the Director of the National Library of Uganda. He is a professional Librarian, administrator, Library and Information Science (LIS) trainer / Lecturer with a working experience of more than 20 years. He holds a Master's degree of Science in Information Science (MUK), 2005; a Postgraduate Diploma in Computer Science (MUK) 2001 and a Bachelor's degree of Library and Information Science (MUK) 1997. Adonia attended an alumni of the African Leadership Academy (AfLAc), a leadership training Programme for African Middle Library Managers organized and run by AfLIA.
Technical requirements
Upon registration, reminders will be sent to all registrants periodically. This webinar will be hosted on Zoom Conferencing Platform. Participants, who do not have Zoom on their mobile devices and or computers, need to download, install and create an account on Zoom ahead of time (CLICK TO DOWNLOAD). Webinar attendees are encouraged to join early, preferably 15 minutes to the start of the webinar, as one may need time to launch the application.
The speaker will use a webcam to connect with attendees. Audio and video for the session will be streamed over computer speakers. Attendees are therefore encouraged to connect with a headset or earpiece for maximum utility. Please note that attendees will not receive certificates of participation.
Webinar materials
Webinar resources (including presentation slides) will made be available at the end of the webinar, to enable thorough engagement with the webinar content. All registrants will receive presentation slides and other text materials via email. The webinar recording will be uploaded on AfLIA YouTube Channel soon after the webinar to facilitate continuous engagement with the webinar content by attendees and non-attendees.
Queries
For further enquiries and assistance about the webinar, contact us at afliacomm@aflia.net.