Story by: Kenneth Ivo Ngozi Nwalo, CLN
The axiom that man proposes but God disposes is very true of human affairs as reminiscent in this narrative. As a young class 5 student at Presentation Secondary, Ogbaku, near Owerri in 1976, my ambition was to pass the tough entrance examination to the University of Nigeria, Nsukka to study law. Both the university and the prospective degree were held in so high a premium that one already walked shoulder high and attracted much envy, and sometimes, respect from classmates, junior students and even teachers, some of whom I later realised were mere auxiliary teachers, with their highest qualification as the West African School Certificate (WASC) and the General Certificate in Education (GCE) Advanced Level.
How did I get to know? On the infamous day of the entrance examination to the dream university, I met some of our much revered teachers in our exam centre, believing they were invigilators only to find out with utter disbelief that they were actually candidates for the entrance exam. The ensuing nervousness constituted the wind that blew me off the course of the dream career in law.
"But little did I know at that time that it was a wind, not of misfortune but of fortune"
The Sixth Form Misadventure
Having failed to secure admission to the university at the time of leaving the secondary school, I took the next available option for further studies; registering for higher school (The sixth form) at the Holy Ghost College, Owerri by August, 1976 following success in the May/June WASC Examination, the results of which were released in August. The course commenced with great expectation but this was short lived. In a matter of a few weeks, all the teachers in the liberal arts including, Literature, Government and History had vamoosed to Lagos to join in the preparations for the 2nd National Black and African Festival to be held in early 1977 (FESTAC'77). The result of the teachers abandoning their students for the fun filled fiesta in Lagos was that we, the students roamed the school all day, week after week and this lasted for over three months, almost the whole of first term. We were left to our fate, like sheep without a shepherd. This was very unfortunate and could probably happen only in Africa. It was under this kind of dilemma that I saw and responded to an advertisement for the vacant positions of Library Assistant by the Imo State Library Board, Owerri. The Board had just been carved out of the then East Central State Library Board Enugu, following the creation of 12 states in Nigeria from the existing six states by the government of General Muritala Mohammed in February, 1976, hence, the massive staff recruitment.
Behold your Library Assistant….
The application to the Imo State Library Board was my first of its kind in life and I was not really looking for a job as my parents had paid my school fees for the first year of the sixth form in Holy Ghost College, Owerri. Much to my surprise, however, I was invited for an interview for the position of Library Assistant about the middle of December that year. And, contrary to the widely held belief at that time, that to get a job with any government establishment, one had to know an important personality to back one up, I attended the interview in the morning on the appointed date and was asked to wait till all the candidates, 43 in all had been interviewed. Since one had no choice, one had to wait endlessly. This reminds me of John Keats' Ode to Melancholy where he lamented:
…Oh aching time
Oh moments long as years…
Indeed, Keats was right as anxious moments last longer. Every one of us scampered to the staircase of the one story building of the Imo State Library Board, Owerri, an elegant structure that adorned the city at that time. The entire library environment wore an aura of heaven, making one to ponder whether one was worthy of becoming a staff of this 'sacred' establishment. By that time, the public library was a rarity especially for those of us who were from the rural communities. I happen to come from Enyiogugu in Mbaise, about 22 kilometres from Owerri, the state capital. But is the public library penetration in African countries higher at present, albeit in relative terms than in the 70s? This should be of great concern to library and information professionals and the government in Africa.
There can be no true development without adequate funding of libraries and information centres to effectively disseminate information to the grassroots in an ever increasing knowledge driven economy.
The public library penetration in Nigeria is still far below expectation. As the interviewees thronged to the staircase about 6.15 P.M., we looked up, with heart in the mouth, to behold the library officials close to the staircase on the first floor. One of them had a file from where he read out the names of successful applicants at the interview. When I heard my name, I nearly fainted and could barely respond inaudibly, making them to call my name a second time.
When we assumed duty in January 1977, I got to know that 18 of us were successful at the interview. The Board was actually recruiting staff for the central library in Owerri and the branch libraries at Abriba, Umuahia and Aba. What actually intrigued me was the fact that the Board decided to announce the result of the interview instantly. This, I learnt was to forestall any form of undue influence on the Board to substitute names of some successful candidates with other ones. Apart from the 'no nonsense' Director of the Board, Mr. Kalu Okorie of the West African Library Association (WALA) fame, the Chairman of the Board was a woman of substance and high integrity, Mrs Dike. She was a white married to a Nigerian. The question that keeps bugging me, especially in the light of eroding values in the society and the concomitant corruption which has eaten deep into the fabrics of African societies, including the professions, is whether the kind of action taken by the Imo State Library Board to recruit the library assistants in 1976 could be replicated in staff recruitment exercise of libraries anywhere in Africa. Could that also be replicated by the Imo State Library Board in the present times?
From the experiences of some Nigerian public libraries it would have been the Chairman of the Board, a political appointee who would have cornered a great deal of the staff positions to his or her kinsmen and cronies. In fact, there was a certain Chairman of the Lagos State Library Board, who despite his appointment on a part-time basis, insisted on being provided with a well- furnished personal office and was actually present in the office every working day to rub shoulders with the Director of Lagos State Public Library Services, not for the wellbeing of the library but on contracts and library supplies which he claimed was his reward for party loyalty. This was in spite of very meager library budget for that year. Believe it or not, this actually happened and the Director of Library Services at that time, though retired, is still alive, hale and hearty.
The governments of African countries and the professions, including our age long, noble library and information profession must be made to realise that corruption can only bring us underdevelopment.
Experiences as Library Assistant
My engagement as a library assistant, though short lived, was about my most exciting moment in life. What, with the whole aura of the library environment, the fragrance of new books both on the shelves and in the Acquisitions Department where there stood pyramids of very colourful books to the left, the right and all corners. It was indeed a beauty to behold and so one was delighted to come to work daily and didn't mind working extra time as situations demanded. This is a sign that employee motivation at work may be more of hygienic factors than by other factors like remuneration. It is also instructive that the gesture of the Library Board at the time of our employment inspired me to be very committed to the job as though my whole life depended on it.
After an orientation that lasted three weeks, all the new library assistants were scheduled to rotate among the various service departments, namely, Acquisitions, Cataloguing, Serials, Circulation, Reference and the Children's Library. Again, by some dint of fortune, my first posting was the Cataloguing Department. There was so much to learn in the department and so the work required full concentration and commitment. It didn't take long before I found favour with my boss, Mr. Tobias Iheukwumere Iroele. I later got to know that he was comparing me with an older Library Assistant working with him right from the time of the former East Central State Library Board. That gentleman used to give our boss a cause for anxiety because of his lackadaisical attitude to work. The concomitant effect was that my boss, who obviously wielded a lot of influence as the Chief Catalaloguer declined and resisted every effort for me to be transferred to other departments on the planned rotation. He even recommended me for a motorcycle loan within my first three months of being employed. As such, I was a proud owner of a Honda Benley motorcycle at the age of 17 and was loved by my boss. What more could one ask for?
As interesting as my work as a Library Assistant was, I still had the burning desire to gain admission to the university to study law. Becoming a librarian never crossed my mind at all! The infatuation of our peers at that time was gaining admission to any of the six universities in Nigeria, not job or owning motorcycles. Once one gained undergraduate admission, the news spread like wildfire in Australia. Even the town's people organised grandiose send-off party for you where you are giving cash gifits even by very poor people in solidarity and advised to take your studies seriously and don't mess with girls or boys, depending on who was the potential undergraduate.
There were only six universities in Nigeria at that time and most courses in the liberal arts were only by direct entry. Out of the six universities, only one, the Ahmadu Bello University, Zaria was offering undergraduate programme in Library Science. Therefore, admission through entrance examination to the Nigerian universities was very competitive. This is unlike the situation at present whereby Nigeria has close to 200 public and private universities and one is still counting. When in October, 1977 I was not fortunate to gain university admission, I resigned my appointment and registered with yet, another sixth form, this time, a better equipped federal school of arts and science.
Undergraduate at last
By August 1979, I had passed the GCE'A level in Economics, Literature and General Studies. Before the results were out, I had applied for direct entry admission to study either Law or Mass Communication at the University of Lagos. Again, the admission was not forthcoming. At that time, communication of admission to candidates was by publication in a national newspaper, followed by an admission letter through the post. I had neither till November, 1980 when the mail man visited our compound with a letter from the University of Lagos. The content of the letter read "You have been offered admission to the B.A. English Studies Degree…
"Report immediately". Obviously, that was a very late admission and to a course I never applied for. Without much ado, I boarded the next available bus to Lagos, a whole day's journey to commence my undergraduate programme. This goes to show that, no matter how certain our expectation, the moment foreseen might yet be unexpected.
My greatest regret was not even the course I was offered but that I didn't have the luxury of announcing the admission all around our town and receiving congratulatory messages.
Moreover, no sendoff party could be organised for me where I would have had the special privilege of advising the younger students to work very hard so that they can also gain admission to a university. Such advice was usually offered with pin drop silence all around.
From grass to grace
On completion of the bachelor's degree course in June, 1983, I proceeded with the mandatory, one-year National Youth Service Corps (NYSC) scheme in the former Bendel State by August of the same year. Once the scheme was on the way, every ambitious corps member started planning for postgraduate studies and so did I. This time around, my options were narrowed to Mass Communication with Library Studies as mere back up. My project supervisor persuaded me to register for a master degree in English but I seriously objected. Though I found the course in English very interesting, I resisted taking it at postgraduate studies because I had no interest in teaching at any level. Taking postgraduate degree in English would be preparing one for the teaching of English and Literature. I was content with studying English Language and Literature which could be applied in Mass Communication, another popular course for Arts students at that time. I never bothered to relate English to postgraduate studies in librarianship.
But, man proposes but God disposes.
I sat for an admission test to the MSc. Mass Communication programme of the University of Lagos and was among the 33 successful candidates out of 300 participants. So, I was admitted to a two year course while the successful candidates with a bachelor's degree in Mass Communication were offered a one calendar year master degree. The explanation in the admission letter was that I needed one year to make up for my 'deficiency'. It was only in later years that I appreciated that the word, 'deficiency' was not derogatory after all. The Department was merely saying that those without requisite background would be made to fill the gap in their knowledge within the first year of the programme.
Perhaps, they should have found a better way to communicate the idea to the candidates, many of whom were swollen headed by a bachelor degree in English. Where is the student counselor in all this? The position was nonexistent in Nigerian universities at that time.
How far are guidance counselors in universities across Africa assisting young people resolve the dilemma of career choice? This should be a matter of great concern to educational administrators in Africa.
Be that as it may, I abandoned the master degree course in Mass Communication despite having paid the admission acceptance fee. That wind that has been blowing since my secondary school days was still very active. The wind of fortune finally blew me to the master degree in library Studies course at the University of Ibadan, premier university in Nigeria and one of the foremost and the best universities in Africa. The master degree programme at the University of Ibadan lasted 12 months. It was in the course of the programme that it dawned on me that I have actually moved from 'grass to grace'. I had been like the proverbial man carrying an elephant on the head and groping in the dark for a missing grasshopper.
Masters degree experiences
I commenced the master degree programme in Library Studies at the University of Ibadan in September, 1984. The library school at the University of Ibadan was established in 1959 following the recommendation of the UNESCO Conference on Public Libraries in Africa held in Ibadan in 1953. The Conference had identified the problem of public library development in Africa to be as a result of acute shortage of professionals to man the libraries. The very few available librarians were educated and trained in Europe and America. It became very necessary to establish a library school in West Africa and the University College Ibadan was chosen to host it because of her great potentials. It admitted its first batch of students in 1960. Since then, the school has been in the vanguard of education and training of manpower for libraries at the professional and sub professional levels.
The philosophy behind the school's programmes was that professional education in librarianship should be at the master degree level as it was the practice in the United States. Out of the master degree class of 45, only two of us had first degree in library science obtained from the Ahmadu Bello University, Zaria, the second library school in Nigeria. The course was very exciting but intensive. We had some of the best lecturers in LIS in the continent, including Professor Adetoun Ogunsheye (the first female professor of Library and Information Science in Africa) Professor (Mrs) Adebimpe Aboyade, Dr. Brigss Nzota, Miss Monica Greaves, Dr. Wilson Aiyepeku , Dr. Philomena Osaze Fayose, Dr. Bunmi Alagbeleye, Dr. Lanre Aina, Dr. Benson Edoka, Dr. Iyabo Mabawonku and Mr. Gupta.
On completion of the master degree programme in July, 1985, I worked at the Anambra State Polytechnic Oko Library as Librarian I. Because we were only three librarians, including the Chief Librarian, Mr. Cyprian Uchedili, I was exposed to a world of professional library services within a very short time. When my other colleague and class mate moved to the newly established Library School in the polytechnic, had to take over all the professional responsibilities except Library Administration and Acquisition. I was the cataloguer and librarian supervising both the Technical and Reader's Services departments.
My boss was pleased with my performance on the job but did everything possible to discourage me from either seeking greener pasture or registering for a Ph.D. programme. He even discouraged me from writing a book on library routines when I gave him the manuscript to review. He believed that pursuing a Ph.D. programme would be an unnecessary distraction from the job and that writing books should be after an employee's retirement. He inundated me with responsibilities daily with the hope that when I was too busy I wouldn't have time to reach out in actualising my dreams. This was a period when there was no telephone and no social media available to the individual.
Since I did not share in such philosophy, I knew my days in that polytechnic library were numbered. And once the opportunity came, I took it in a jiffy. Mr. Uchedili only returned to the office one day to see my resignation letter on his table. I was willing to give up my four years of service to the Polytechnic. I was informed that my boss was furious when he read my resignation letter. I was told he was shouting to the top of his voice, wondering who 'Mr. Nwalo was leaving all the library work for. He was said to have ran down the staircase, entered his car and drove off furiously and never returned to the office for a whole week. Obviously, his plan was to keep me 'forever' but his approach was wrong, considering Herzberg's Theory of Motivation.
The greener pasture
I had given out the initial draft of my book on library routines to my diploma in Library Science students in the polytechnic. I also taught the students on part-time at the period. About the middle of November, 1990, one of my former student who had become an undergraduate at the Imo State University, Okigwe, about two hours' drive away, visited to inform me that one of their lecturers wanted to see me. On further inquiry, I found that the lecturer was due to join her husband on sabbatical leave in the US but was required to find someone to be recruited to teach her courses in technical services. So, when she saw the quality of my handout on library routines, she requested to see me for a discussion. That was how God used my student to make the impossible, possible.
I started work as Lecturer II in the Library Studies Unit, Imo State University, Okigwe. It did not take long for me to discover that the greener pasture was not actually very green. There were several environmental challenges ranging from lack of office accommodation, residential accommodation, poor transportation system as the University was off the town, no water supply, and so on. For about two years, I was squatting with my kinsman who gave me a room in his flat. Every morning, we went to the distant stream to take our bath and return with a bucket of water (carried on the head) to flush the toilet at home. The situation was better experienced than imagined.
If I could cope at the domestic front by adapting to primitive life, what would one do about the lack of an office, no matter how decrepit. I used to meet with my students at the corridor on all matters. The Director of our Unit was seemingly helpless as there was no office space to be allocated even on a shared basis.
Since I had no office and no personal telephone, it was difficult for anybody to track my movement as a lecturer. By 1990, I had registered for a Ph.D. in Library Studies at the University of Ibadan on part-time basis. Therefore, another dilemma was how to sustain the programme because no approval would be given by the University for an Unconfirmed Staff for such a programme. And any lecturer discovered to be involved in unapproved study would be dismissed.
When Macbeth discovered that Donalbein, Malcolms' son escaped assassination by his hit men, he exclaimed 'Here comes my fit again I had else been perfect". Such was my dilemma. However, since I had no office and no identifiable residence, no one holds anything against me if I was not sighted for a period of time. In that case, the lack of office space constituted yet another wind of fortune to me as I could arrange with my students for rapid lectures and then disappear to Ibadan, about 500 kilometres away to pursue my Ph.D. programme.
My engagement at the University of Ibadan
In the course of the Ph.D. programme, my thesis supervisor, Dr. Briggs Chinkata Nzotta, asked me whether I would be willing to join the staff of the Department to teach cataloguing and related courses. I believe everyone reading this story would predict the answer. Initially, I was offered a temporary appointment as Lecturer II in the Department. However, I declined the offer, preferring a permanent appointment instead. This courted the displeasure of my supervisor but I tried to let him appreciate that it was not wise for me to quit a permanent appointment for a temporary one. When, therefore, that position was advertised the next year, I applied but had to contest for the job with several other applicants at an interview.
Can anyone guess whether I got the job?
I joined the services of the University of Ibadan in January, 1995. Clearly, I stepped into the shoes of my soft-spoken but very efficient teacher and master degree project supervisor, Miss Greaves in teaching cataloguing, classification, library routines and a variety of other courses, including Library Management. At the same time, I continued with my Ph,D. research which I concluded in 1996 and graduated in 1997 to the glory of God. At the University of Ibadan, any lecturer without a Ph.D., literarily speaking, still has his or her name written in pencil.
I rose from the ranks between 1995 and 2014 when I was promoted to the rank of full Professor. Here was an 'accidental' Library Assistant at the Imo State Library Board Owerri, turned Professor of Library and Information Studies in one of the world's foremost universities. I give God all the glory. The wind of fortune was actually the Holy Spirit guiding my footsteps even without my knowledge. How wonderful is your name, oh Lord, my God!
Postscript
Reflecting on my travails, I have great joy but some regrets. My greatest joy is in belonging to a profession that is the pillar of all other professions in the world. As a librarian, lecturer and professor, I have participated fully in academic endeavours and professional acitivites at the highest level. For example, I was the presenter of the IFLA Africa Section' paper at the IFLA Jerusalem' 2000, titled: Management of Information for Development, Prospect for African Libraries, Challenges to the World.
The paper had both English and French translations. What greater joy could one have as a professional than to have the rare privilege of speaking on behalf of Africa? I also derived great joy in developing students in Library and Information Science at all levels. Many of the former students are heading libraries in Nigeria, Africa and parts of the globe. I have served as External Examiner to several universities in Nigeria and External Assessor for promotion of candidates to the rank of Reader (Associate Professor) and Professor to several universities in Nigeria.
Cataloguing and classification are a delight both in teaching and practice and I have derived fulfillment with all my activities as a librarian, lecturer and professor. Above all, altruism, as a professional philosophy always gave me great joy. Whether it is to help the user with information or to transform a student from lack of knowledge to full knowledge of library and Information Science, my joy has always known no bounds. I wonder which other profession in the world could give as much joy as Library and Information Science to the practitioner.
If I had succeeded in becoming a lawyer, I would probably be hypertensive by now.
I can't imagine assassins, kidnappers and other criminals going after librarians. So, with my peace of mind, I have married a beautiful wife and raised my children, giving them good education. It was a very joyful day when my boss at the Anambra State Polytechnic Oko Library, Cyril Uchedili defended his Ph.D. in my Department in 2014. I also happen to be the thesis supervisor. I had objected to supervising his thesis but he was going to withdraw if I failed to take him in. It's indeed, a small world.
My regrets include the death of my first ever boss, Mr. Iroele about the year, 2000. May his soul rest in peace. My second regret is that the beautiful Imo State Library Board Owerri building was demolished by the government of Governor Rochas Okorocha about five years ago. The choice location was used to construct a bogus State House Chapel which has remained desolate most of the year. The Library Board was relocated to a remote part of the city where accessibility to potential users is a serious challenge. One wonders why African leaders still pay lip service to information as necessary ingredient of development.
My other regret is that, whereas library practice and Library and Information Science Education have much to do with writing and language use, the quality of writing among the upcoming professionals has continued to diminish by the day.
What will be the future of the profession in Africa? Will every activity be Information and Communication Technology based and no human intervention, for example, in report writing? Finally, the proliferation of Library and Information Science Schools in Nigeria and Parts of Africa, in the face of global economic meltdown could spell doom for the LIS profession as standards are likely to be compromised. For example, from six LIS schools in Nigeria in the eighties, we now have about 40 university based LIS schools and the number is growing by the day. In Nigeria, the Senate of every university has powers to establish any new academic programme and can only invite the National Universities Commission (NUC) to inspect resources provided for the program and grant accreditation. The Nigerian Library Association and The Librarians Registration Council of Nigeria (LRCN) hardly have influence outside curriculum planning.
---
About the Author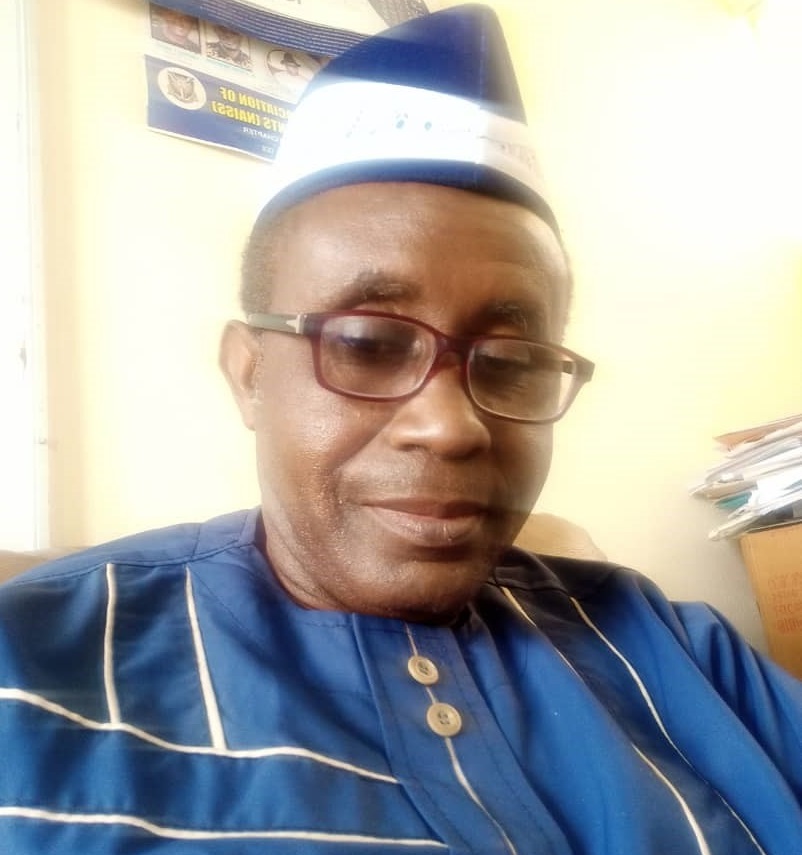 Kenneth Ivo Ngozi Nwalo, Ph.D, CLN is a professor of at the Department of Library, Archival and Information Studies, University of Ibadan, Ibadan, Nigeria
---
Read more exciting stories and articles here: AFRICAN LIBRARY VIBES
Want to know how to contribute an interesting story or article to African Library Vibes? CLICK HERE TO CHECK OUT HOW TO DO SO.