Story by: Malenya Lusimba, Regional Sales Coordinator, Bank of Africa – Kenya.
When I look back and reflect on the times I spent at my Alma Mater, I get every reason in the book to thank the Technical University of Kenya and its predecessors, the Kenya Polytechnic University College and the Kenya Polytechnic, for making me the person that I am today; a whole rounder of a human being.
Whoever said "if you give a man a fish, you feed him for a day; if you teach a man to fish, you feed him for a lifetime" couldn't have put it better. My Alma Mater did exactly that and gave me the best fishing rod and taught me the best fishing skills. I value these skills so much that I have endeavoured to pass them on to other graduands who have passed through my hands. I have also worked with my professional peers to improve the "rod" over time and provide feedback to the university on the emerging competencies information scientists require in the workplace.
After my A levels, I joined this institution, then referred to as the Kenya Polytechnic in 1990. I graduated three years later with Diploma in Information Science having majored in Archives Administration & Records Management. Armed with this certificate and with the advantage of mastery of French, I was employed at Abercrombie & Kent Ltd as Guest Relations Officer before moving to Urtna-Pec – Nairobi now called Africa Union of Broadcasting (AUB) – as an Audio-Visual Archivist/Librarian. I worked here for a decade.
During my stint at Urtna-Pec – Nairobi, I realised the importance of my little-known career then and decided to go back to the Kenya Polytechnic, which had now transitioned to the Kenya Polytechnic University College (KPUC) to pursue Higher Diploma in Information Science. I later furthered this and in 2014 graduated with a Bachelor of Technology in Information Studies at the same institution which by then had become the Technical University of Kenya (TUK).
The above journey enabled me to have more advantages in the then budding Archives Administration & Records Management field since it was a time when most employers were realising that proper archives and records management was an important aspect in organisations and thus professionalism in it was key.
I have worked in various institutions, both local and international, thanks to my training background and experience. Currently, at the Bank of Africa – Kenya, I have worked in different roles, including, Bank Archivist, Senior Administration Officer in charge of Records Management & Procurement, and now as a Regional Sales Coordinator. I am gratified because I made this change, with pride, after passing the records management and archiving mantle to other Almas and my mentees whose mentor I remain.
The Technical University of Kenya stands out as an institution that provides education and training for the real world. The Bachelor of Technology in Information Studies, in particular, not only trained thinkers but also doers. This was achieved through a practical orientation of its curricular philosophy and ensuring that programmes integrated both theory and practical courses which build the competencies needed for the modern information labour market.
Looking back at the journey, I wish to encourage information science students, regardless of their institutions of enrolment, to take their studies seriously and work to translate what they learn into skill sets that are applicable in the industry. I also wish to underscore the fact that nothing comes easy. It takes a lot of sacrifice, determination, resilience, hard work and networks to succeed both at school and in the workplace.
It is also important that during your stay at your Alma Mater you build relationships and networks with the faculty for continuous guidance, consultations and recommendations. Having kept this relationship, I personally had a chance to contribute during the 2nd International IKM Conference on Information and Knowledge Management which was hosted by this institution. During the event, I was privileged to make a presentation titled "Records Digitization Technologies and Systems in the Banking Sector in Kenya" which I co-authored with Prof. Tom Kwanya. The paper, which was published and is available online, has attracted the attention of many scholars and practitioners in Kenya and beyond.
Apart from the academic moulding, TUK shaped me to become an all-rounder being. To date, my extra-curricular activities still stand out as when I was in college. I am still an avid hiker, marathoner, table tennis player and champion of the sports activities at Bank of Africa Kenya.
I wish to call upon all alumni to join hands and contribute to the growth of their alma mater by ensuring that no student in any learning institution drops out of college due to lack of fees, or any other hiccup. This can be done through contribution to the bursary kitty. I also call upon them to create or find job opportunities for young graduands coming out of college. These professionally-young people need people who can hold their hands in the ever-challenging world of work. This will go a long way to increasing the number of graduates who find an opportunity to roll the heavy wheel of the economy.
The Technical University of Kenya, to me, remains the University of choice. It produces fully baked graduates who are ready to take up any responsibilities once released to the job market. I am not surprised that these graduates continue to be preferred by several employers in Kenya and beyond.
---
About the Author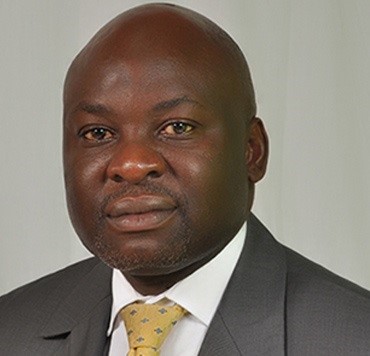 Malenya Lusimba is currently the Regional Sales Coordinator, Bank of Africa – Kenya. He has worked with different organisations in Kenya and other African countries including Archiv System, a subsidiary of AGS-FRASERS and URTNA–PEC, now Africa Union of Broadcasting (AUB). His area of specialisation is Archives Administration and Records Management.
---
Read more exciting stories and articles here: AFRICAN LIBRARY VIBES
Want to know how to contribute an interesting story or article to African Library Vibes? CLICK HERE TO CHECK OUT HOW TO DO SO.