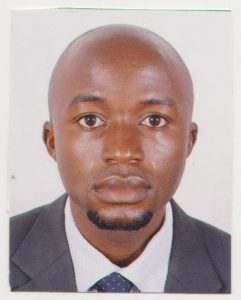 Email: ramanyabyoona@nlu.go.ug/amanyaraymond@yahoo.com
Mobile: +256774244488/+256703480451
Profile:
Mr. Raymond Amanyabyoona, 33 years, is a graduate with Bachelor of Library and Information Science (BLIS) with honors from Uganda Christian University-Mukono. He is currently doing a Post Graduate Diploma in Information Management Systems at Uganda Management Institute (UMI). Raymond has a Certificate in Advanced Modern Library Practices from National Institute of Technical Teachers Training and Research, Chennai- India. He is also a member of Uganda Library Information and Association (ULIA) which brings together all librarians in the country. Currently, Raymond works with National Library of Uganda. I work in a department of Inspectorate, Research and Extension Services (IRES) which oversees all Public and Community libraries in Uganda.
At National Library of Uganda, he has worked on number of projects which includes Electronic Information for Libraries (EIFL)-Public Library Innovation Programme (PLIP) at National Library of Uganda where he trained unemployed youth in Computer skills to get jobs. He was also on the team which won Libraries for Development Contest: Community Information & Development at Beyond Access Local Alternatives for Global Development: Rediscovering Libraries event on October 3rd 2012 in the USA.
He trained teenage pregnant mothers in skills of how to operate computers, use various software packages available and to use the internet seek for information concerning pregnancy and post pregnancy in the project of Information delivery through ICT's for young pregnant mothers.
He has also worked on Projects with Book Aid International Which Includes Changing Libraries for Children Project, Open Doors Children's Corners Project, Digital Future for Ugandan Libraries Project. I am currently a project coordinator for Local content for African libraries project in Uganda, a project funded by AfLIA and World Reader. Lastly, I am the Public Secretary for National Library section in AfLIA.