Published: January 24, 2020
by Victoria Isaacks
An AfLIA Leadership Academy Cohort I Project
Victoria Isaacks is a librarian with the Namibia Library & Archives Services, Windhoek and a participant of AfLIA Leadership Academy – Cohort 1. For her, libraries have always been about dissemination of books and information resources to change lives. The AfLIA Leadership Academy presented an opportunity to enlarge her understanding of this basic objective of libraries. She learned that development is inclusive and that no member of the community should be left behind.
The Namibia Correctional Service had embarked on a transformation process to change the old punitive institutions into positive reformation centres. This created avenues for the establishment of educational, religious, vocational and other support programmes by the Service in partnership with other Public Services as well as NGOs, religious organizations and philanthropists. to help reform prisoners especially as they prepare for re-entry into society. A number of inmates at Windhoek Correctional Facility aim at obtaining degrees including masters' degrees and other qualifications that would allow them to find meaningful employment upon release. Currently, a total of 819 offenders have been enrolled in various programs with local Universities, Namibian College of open learning (Namcol) for Grade 10 and 12 and other literacy programs. That notwithstanding, offenders at Windhoek Correctional Facility continue to face challenges as they attempt to rehabilitate themselves through education, because resources are inadequate. For instance, they do not have a library and accessing computers at the facility is difficult.
The AfLIA Leadership Academy emboldened Victoria to take up the challenge of facilitating the establishment and equipping of a library at this correctional facility to improve inmates access to information. She courageously negotiated through the bureaucratic red tape and has been able to establish a library in the Windhoek Correctional facility!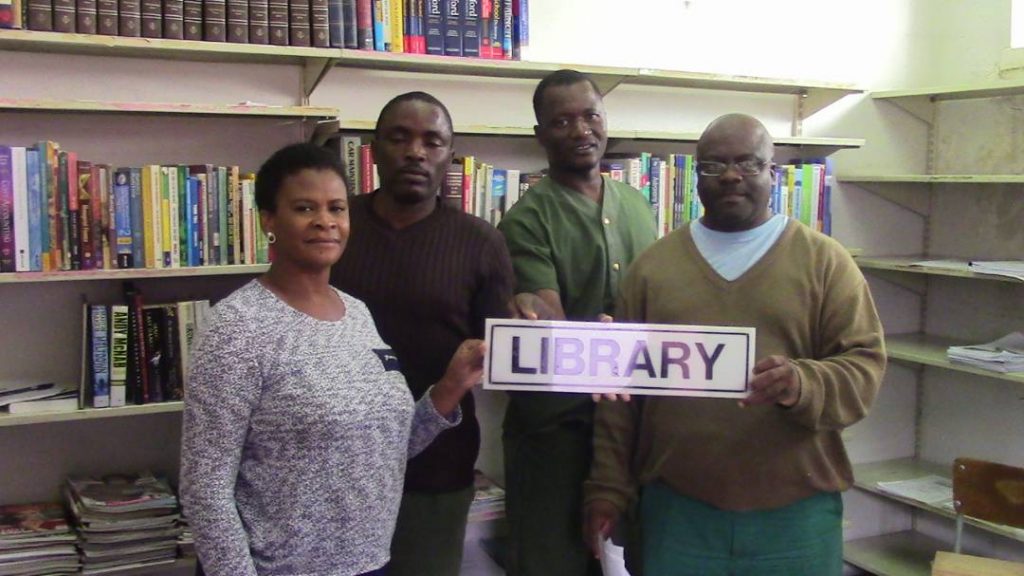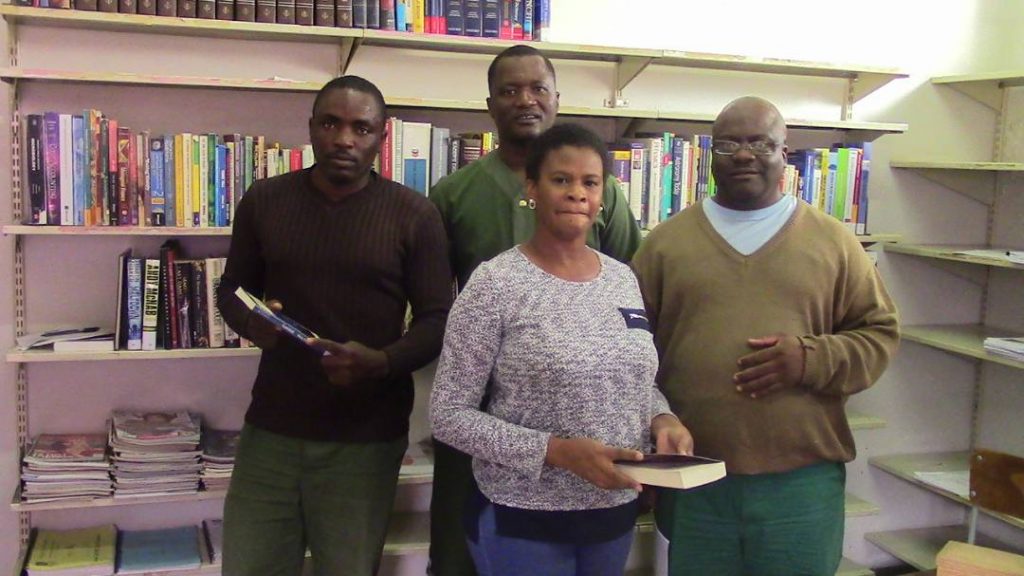 Victoria's project addresses SDGs10 – Reduce inequality within and among countries especially Target 2 – By 2030, empower and promote the social, economic and political inclusion of all, irrespective of age, sex, disability, race, ethnicity, origin, religion or economic or other status. Victoria's project will positively transform her the lives of those incarcerated in correctional facilities as the library would help them study and be qualified to get jobs on their release.