SEPTEMBER 15, 2020
In recognition of the fact that access to information is critical for development and better living in all facets of human existence, the UNESCO General Conference in 2015 proclaimed September 28th as the International Day for Universal Access to Information. The underlying meaning of universal access to information is that everyone has the right to seek, access and impart information for decision making, quality education and lifelong learning, exploitation of opportunities, better governance and most importantly for building 'healthy and inclusive knowledge societies.' The day creates awareness of the right to know as a fundamental human right. The theme for the 2020 International Day for Universal Access to Information is Saving lives, Building Trust, Bringing Hope. This underscores the importance of accessing information as the world seeks how to overcome the COVID-19 crisis and how to function effectively as the new normal holds sway in all human engagements.
Libraries and information institutions are fundamental actors in the provision of access to information and knowledge. They do so through several ways. But what happens when the information that people are looking for cannot be accessed because it is locked behind paywalls? Or in expensive textbooks that cannot be copied due to copyright restrictions? When people cannot access or use the information they need, everyone loses: education, culture, and business and innovation. Knowledge it's a crucial part of modern economies.
Open practices and licenses can help libraries provide access to information and knowledge that promote the spawning of innovative solutions to the many development challenges in Africa. AfLIA, the platform for libraries and information institutions in Africa is partnering with Creative Commons, a 'non-profit organization that helps overcome legal obstacles to the sharing of knowledge and creativity to address the world's pressing challenges' to celebrate the International Day for Universal Access to Information through a panel discussion to explore how the fields of Open science, Open education and in general Open access can help libraries fulfil their mission and foster knowledge exchange in Africa for sustainable development.
Learning Objectives
It is hoped that at the end of the panel discussion, African librarians will have a broader understanding of;
Openness as a critical concept for 21st century learning, teaching and development
Intersections between licenses that promote Openness and knowledge exchange
Brief overview of CC licenses
Date and Time: 28th September, 2020 @ 11am GMT | 12noon WAT | 1pm CAT | 2pm EAT
Registration
This is a free session and open to all African library and information professionals and everyone interested in learning about how to enable exchange of knowledge through publishing licenses.
Discussants are……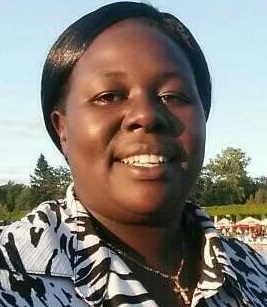 Dr. Sarah Kaddu holds a Bachelor of Library & Information Science, Master of Arts in Information Studies, and a Ph.D. in Information Science. Currently, President, Uganda Library & Information Association (ULIA); Former Secretary-General, ULIA; immediate past President, SCECSAL (Standing Conference for Eastern, Central and Southern Africa), AfLIA East Africa Representative; Treasurer, AfLIA, Executive member IFLA Africa section, Reviewer, IFLA/ OCLC Jay Jordan Early Career Fellowship programme, Executive member, UNESCO's IFAP and a Library & Information Science Educator.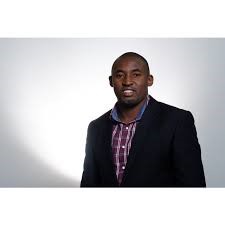 Aristarik Hubert Maro holds a Master of Arts in Information Studies from University of Dar es Salaam, Tanzania. He's currently an employee of the Law School of Tanzania as a Principal Librarian/Lecturer and the Head of Library and Information Services department. He is also Secretary for Education, Ethics and Professionalism of the Tanzania Library Association (TLA) since 2016 to date. Aristarik serves as the Public Lead of Creative Commons Tanzania Chapter.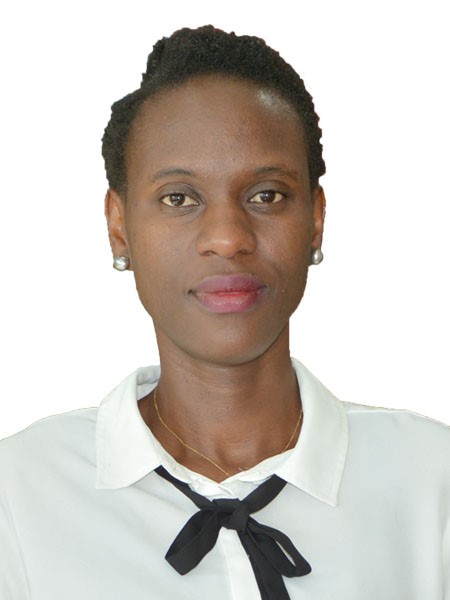 Elizabeth Oyange-Ngando manages the Copyright Office at Aga Khan University global (East Africa: Kenya, Uganda, Tanzania; Pakistan and London) which sits at the Office of the University Librarian and as the Copyright Specialist, looks after the university copyright matters (training, consulting, clearances and permissions) and intellectual property training and consultation. She received a Bachelor of Law (LLB) and a Masters in Commercial Law (LLM) from Cardiff University, UK and has a passion for intellectual property and its intersections with traditional knowledge and culture and technology. She is admitted to the bar as an Advocate of the High Court of Kenya and is also a certified Patent Agent (Kenya). She was elected the first Creative Commons Kenya Chapter lead in 2018, but has been involved with the network in various capacities since 2013, including chairing the Executive Committee of the CC Global Network in 2019.
LinkedIn: linkedin.com/in/elizabethoyange | Twitter: @Lizoyange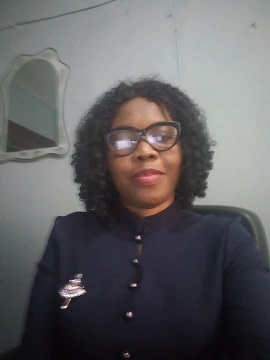 Helen Chuma-Okoro is a Research Fellow with the Nigerian Institute of Advanced Legal Studies (NIALS), and specialised in IP law. She is currently studying for her PhD at the University of Cape Town, South Africa. She is also the Chapter Lead of CC Nigeria and coordinator of the NIALS-CopyrightX affiliate yearly course in collaboration with Harvard Law School. The course has been running since 2014 for free with the teaching materials freely accessible on the copyrightX website. Helen's work is mainly focused on Intellectual property and the public interest.
Panel Discussion Anchor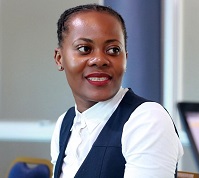 Ms. Kwagala Primah, is a human Rights lawyer, women's rights activist and the current Creative Commons Chapter Lead in Uganda. Ms. Primah believes in open access to information as a bedrock for any individual to enjoy human rights. She has worked in the field of law and human rights the past ten years and spent at least eight years (8) coordinating CC activities in Uganda & the East African Region. She is currently the Executive Director of the Women's Pro bono Initiative (WPI) in Uganda, an Organisation advancing access to justice needs of women and girls.
Technical Requirements
Upon registration, reminders will be sent to all registrants periodically. This webinar will be hosted on Zoom Conferencing Platform. Participants, who do not have Zoom on their mobile devices and or computers, need to download, install and create an account on Zoom ahead of time (CLICK TO DOWNLOAD). Webinar attendees are encouraged to join early, preferably 15 minutes before the start of the webinar, as one may need time launch the application. The speaker will use a webcam to connect with attendees. Audio and video for the session will be streamed over computer speakers. Attendees are therefore encouraged to connect with a headset or earpiece for maximum utility. Participants will be able to ask questions and interact with the presenters and other webinar participants via the Q&A and chat features in Zoom.
Webinar Materials
A list of resources and further information will made be available at the end of the webinar, to enable thorough engagement with the webinar content. All registrants will have access to the presentation slides. The webinar recording will be uploaded on AfLIA YouTube Channel soon after the webinar to facilitate continuous engagement with the webinar content by webinar attendees and non-attendees. Please note that this webinar does not involve certificate of participation.
Queries
For further enquiries and assistance about the webinar contact us at afliacomm@aflia.net. Bring this to the attention of your colleague librarians as well as those in your professional circle. Also promote this webinar in your networks. It is free!!!