Topic: An Introduction to Open Access Publishing
Date & Time: Wednesday April 17th 2019, 11am GMT
Quality education is basic for the development of Africa. Goal 4 UN Sustainable Development Goals (SDGs) – "ensure inclusive and equitable quality education and promote lifelong learning opportunities for all" as well as the second Goal of the first Pillar, AU 2063 Agenda – "well educated citizens and skills revolution underpinned by science, technology and innovation" highlight this. Building up the intellectual capital of Africa through quality education even as the Fourth Industrial Revolution (4IR) births in the continent has become very critical. Consequently, teachers and students at all levels need relevant, quality, up-to-date, easily accessible and affordable or no-cost information resources in order to achieve this. Lifelong learners, especially those not engaged in formal education and those engaged in distance learning also need access to affordable and quality information resources in order to understand current best practices and developments in their fields of interest. With the ongoing penetration of Internet penetration in Africa, Open Educational Resources (OER) have become a viable option to provide these information resources to African students and teachers and lifelong learners.
African Library and Information Associations and Institutions (AfLIA) is deeply committed to the development of knowledgeable, skilled, and passionate African librarians that can form the information superstructure for the 4IR on the continent. Therefore, the Association believes that it is critical to build up the capacity of African librarians in the area of OER. This has great potentials of driving quality education that can birth innovations for the transformation of African communities.
Open access content is openly licensed research available online at no cost, allowing users to read and build on the work of others. Open access publishing has implications for university libraries and what it means for the role of librarians. The second of the three-part webinar series on OER focuses on Open Access Publishing. This webinar will help librarians understand open access concepts and distinguish between open access and proprietary research. Librarians will be able to consider the implications of open access publishing on the quality of research and discover how to quality assure open access research.
Presenters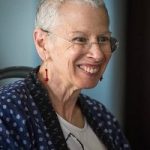 Lisbeth Levey is a consultant on information and communications technologies (ICT) for development. She works on ICT in Africa, particularly on improving information access and on enhancing dissemination of African information through technology, including issues pertaining to open access. Ms. Levey is currently a consultant to the Hewlett Foundation Education Program, where she assists program staff in their international OER grant making activities, particularly in sub-Saharan Africa. She also served as resource specialist for AgShare, a program to improve postgraduate training in the agricultural sciences in Africa, which was implemented by OER Africa and Michigan State University. Previously, she was facilitator of the Partnership for Higher Education in Africa (PHEA) in New York and a consultant to the Ford and Rockefeller foundations in Nairobi.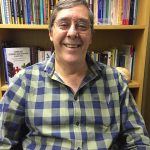 Dr. Tony Lelliott is a Programme Specialist with Saide specialising in the area of teacher education. At Saide he is co-leader of the OER Africa Professional Development project and the DHET National Senior Certificate for Adults learning materials project. He also leads the Early Maths Stories project within African Storybook (ASb), and is currently working on a review of ICT-mediated teacher professional developments at scale. Prior to joining Saide, Tony worked with pre-service teachers, as well Honours, Masters and PhD students. At Wits University, Tony also worked in several leadership roles at the university over the years including as a Director and Dean. Tony is the author of 21 publications in refereed journals and books as well as 47 local and international conference papers. He has also supervised 20 Doctoral and Masters graduates.
Who should attend?
Academic librarians
Research librarians
LIS educators/students
Librarians of Special Libraries
Interested persons who wish to expand their knowledge in OER
Technical Requirements
Persons who registered for the first session do not need to re-register. Reminders will be sent to all who have registered periodically. This webinar will be offered using Zoom Conferencing Platform (click to download). Participants need to download, install and create an account on Zoom ahead of time. Audio and video for the session will be streamed over computer speakers. Attendees are therefore encouraged to connect with a headset or earpiece and a wide screen (laptop or desktop computer) for maximum utility. Participants will be able to ask questions and interact with the presenters and other webinar participants via chat.
A list of resources and further information will be available at the end of the webinar, to enable thorough engagement with the webinar content. Webinar attendees who will participate in at least two of the three-part series will be eligible for a certificate of participation. For further enquiries and assistance about the webinar contact us at afliacomm@aflia.net.
Bring this to the attention of your colleagues in the library and in professional circles you belong to. It is free!!! Join us let's upgrade the quality of education in Africa and increase the growth of intellectual capital that will drive the 4IR in our continent.