Story by: Abubakar Mohammed PhD Information Science Student
Makerere University is Uganda's leading university, and it is ranked in the top 20 universities in Africa by the Times Higher Education World University Rankings 2022. It is internationally renowned for its expertise in a wide range of disciplines, including science, medicine, computer and information science, engineering, agriculture, law, art, and many other areas of knowledge. As an established university, it has a progressive and dynamic outlook, constantly striving to build on its accomplishments by investing in excellent facilities, pushing the boundaries of research, and developing new methods of e-learning. With high-quality teaching, world-leading research, and an unrivaled location in the heart of Kampala's city center, it's no surprise that students from all over the world flock here for degrees.
The East African School of Library and Information Science (EASLIS) is an East African regional training school for library and information science that was founded in 1963 as a result of an agreement between the three East African states of Uganda, Kenya, and Tanzania. The School is a full-fledged institution and it provides a variety of training programs so that when students graduate, they are prepared to work in any information institution such as a library, archival institutions, registries, records offices, publishing houses, book distribution centers, documentation centers, information centers, resource centers, and so on.
I chose to pursue a PhD in Information Science at EASLIS because both the university and its Library and Information Science Department are among the best in Africa. It had always been my dream to study here because of the highly qualified and prestigious professors, the stimulating atmosphere, and the beautiful scenery.
In the one year I spent at EASLIS, the classes were challenging but also enjoyable. During my first year of studies, everyone in my class was extremely helpful and friendly. Also, because Bond has small class sizes, I was able to speak with my lecturer or tutor to clarify certain topics or inquire about assessment. The entire process was unquestionably enjoyable and rewarding.
Again, during my studies. I was able to learn more about current information science trends. All of my modules were fascinating and provided me with a new perspective as an information science scholar. I was fortunate to have brilliant, encouraging, and helpful professors. There was a genuine transfer of new, excellent ideas. They all had so much experience in theory and practice that they filled our classes with real-life scenarios and experiences.
In my one year at EASLIS, I have found that, in addition to being a top-ranked library school, it provides the ideal balance of international exposure and a homely atmosphere. Perhaps I can't put it better than that, so I'll just stick with it.
EASLIS!!! THINK – APPLY – DECIDE
---
About the Author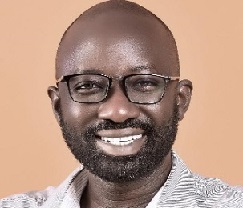 Abubakar Mohammed is a PhD Information Science student at the East African School of Library and Information Science (EASLIS) Makerere University Kampala, Uganda.
---
Read more exciting stories and articles here: AFRICAN LIBRARY VIBES
Want to know how to contribute an interesting story or article to African Library Vibes? CLICK HERE TO CHECK OUT HOW TO DO SO.