Story by Amogelang Neo Kerebotswe.
University of Botswana is a government institution established by an Act of Parliament on the 1st of July 1982. It offers courses at undergraduate and postgraduate level. It also offers professional development courses through the Centre for Continuing Education. This University has 3 campuses in Gaborone, Francistown, and Maun. It has been divided into six faculties namely, Business, Education, Engineering, Humanities, Science, Social Sciences and Medicine. The population of this research-intensive university sits at 2,658 staff members, and 15,484 students of which 14,093 are undergraduates and 1,445 are postgraduates.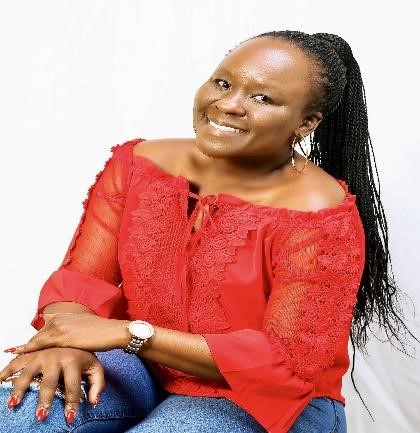 My name is Amogelang Neo Kerebotswe and I am a librarian who forms part of a section termed Information Support at Botswana International University of Science and Technology (BIUST) under the Directorate of Library Services. In the wake of COVID-19, I applied and subsequently got admitted to study for a Bachelor of Information and Knowledge Management (BIKM) at the University of Botswana (UB). I knew the COVID-19 pandemic was going to be a catalyst in aiding libraries to transform their services to meet their users' needs. My dream for further studies was realised and it was upon me to roll down my sleeves, knuckle down and get to work. The time had come for me to trade suits and heels for jeans and sneakers. I was excited for the journey ahead.
I vividly remember how I sat in my first lecture, at 7:00 AM on a chilly winter morning with an open mind. Awkward as it felt sitting in that lecture theatre, the fire in me was burning red. I knew my journey of social, emotional and above all intellectual development was about to take off. Reality hit home that this is me at the University of Botswana as a student not a customer service librarian manning the circulation desk. I was nervous about how to go about everything. Times have changed and, what was more troubling was the lecturer saying, "I won't give you any guidelines on this first assignment, let's see what you can come up with." My heart skipped a beat. He went on "Oh please submit your write-ups via Moodle." I blacked out and my face sold me away because we locked eyes at that point.
Gutted by anxiety I put on a brave face to seek help from the faculty administrator on what Moodle was and how to access it. I was assigned an officer to take me through Moodle, this is where I learnt that it is a learning management system that UB has adopted for teaching and learning. They were kind enough to set my login credentials for all the other online systems at UB. I must admit, through all the uncertainty I helped myself settle at UB since there was no proper orientation for new students. I had to constantly remind myself that I was not new to this place. Of course, a lot had drastically changed, from the facilities to content delivery and assessments. The University opted to adopt blended learning. I remember how I felt eager to attend my first online class through Microsoft Teams. That meant a solid Wi-Fi connection for one to make it through the two hours lecture.
Fortunately, the university provides all enrolled students with SIM kits loaded with 1G of data every day, a move meant to make teaching and learning seamless. With almost all my lectures virtual, I decided to attend most of them from a spot I have picked at the university Library. It is a corner that I have turned into my learning hub. Besides the ambience and the vast rich collections housed by the library, this move is meant to inspire me. Walking into the library every day and seeing all the professional librarians go about their daily duties was a constant reminder to look beneath the surface and remind myself why I want to graduate top of my class.
Weeks turned into months, and months into semesters. Networks, collaborations, and friendships were formed and nurtured even beyond the librarianship circle. This is because I pick all my elective modules from the Department of Media Studies – Public Relations in particular, a move meant to make me a well-rounded information specialist.
I am excited for the future. I am optimistic that the expertise gained from the extensive curricular at the University of Botswana will help me contribute to the body of knowledge and fit in the global community.
P.S: I am graduating in 2023.