Published : 9 MAY 2022 / Updated : 10 APRIL 2023
The default setting for libraries has always been 'open'. The African Librarians Week (#AfLibWk) was instituted to help African librarians and others in the information sector to open up knowledge on Wikipedia by adding citations that make the online encyclopaedia accurate and rich. Specifically, the Week is also used to ensure that Africans tell their stories by themselves on the Wikipedia platform that has approximately 255 million pageviews a day (English language articles).
The theme for the 2023 African Librarians Week: "AFRICAN KNOWLEDGE TO THE WORLD" succinctly captures the core purpose of AfLIA in organising the annual event as the umbrella body for African library sector.
To drive this initiative, librarians from all over Africa volunteer to stand for their countries by learning and/or strengthening their skills on editing Wikipedia and sister projects. Most importantly, they bring in others from their country to also participate. These are country champions who fuel national pride and work towards clearly projecting their country on Wikipedia and sister projects.
This is done with the understanding that no one can tell a person's story better than that person. Ugandans are best suited to make sure that information about Uganda on Wikipedia is correct. Ghanaians cannot tell the story of Seychelles better than Seychellois, no matter the historical connections. Gambians can better put out correct information about their country rather than about Sierra Leone even though they are both West African countries.
Similar to previous campaigns, this AfLibWk 4.0 will award top contributors. The Wikimedia Foundation and Wikipedia Library have offered to provide shopping vouchers as prizes for topmost contributors of AfLibWk 4.0. With the shopping voucher, awardees will be able to purchase any Wikipedia branded paraphernalia and souvenirs of their choice from the Wikipedia Store. Here are the prizes at stake for this year's campaign –
1st Prize – $100
2nd Prize – $70
3rd Prize – $50
4th and 5th Prizes – $30 each
Besides these, the top 30 contributors will receive special Certificates of Excellence whereas every other participant who is able to contribute at least 25 citations/references to Wikipedia during the campaign, will also receive Certificates of Participation.
Over the years, AfLIA has continued to collaborate with African Librarians across the continent acting as key representatives and Champions for their respective countries. AfLibWk 4.0 is no exception. The following are some of the amazing librarians, men and women who are standing and hoisting the flags of their countries high for the 3rd African Librarians Week and who will lead other professionals in their countries to tell their own stories. This list will continually be updated as more and more librarians are putting up their names to volunteer as Champions to lead the campaign in their countries.
---
Benin Republic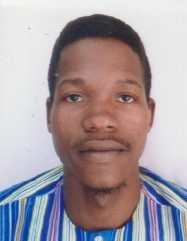 Gédéon SEHOLOU, titulaire d'une licence en Bibliothéconomie-documentation obtenue l'Université d'Abomey-Calavi. Je suis un membre actif de l'association des archivistes, documentaliste et bibliothécaire du Bénin (ADADB), membre de l'AIFBD et de l'AfLIA. Depuis un peu plus de deux ans, je suis le Responsable de la bibliothèque du Centre de Recherche d'Étude et de Créativité du Bénin.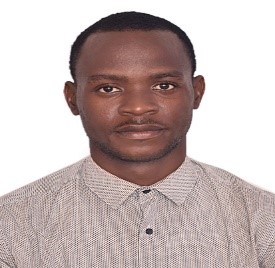 Jupiter OGUI est archiviste-documentaliste Béninois et consultant indépendant sur les questions d'archivage et de documentation. Il travaille notamment sur les fonds documentaires des personnalités politiques en les aidant dans la mise en place et l'organisation de leurs bibliothèques d'une part et de leurs archives d'autre part.
---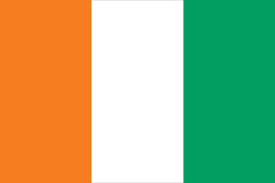 La Cote D'Ivoire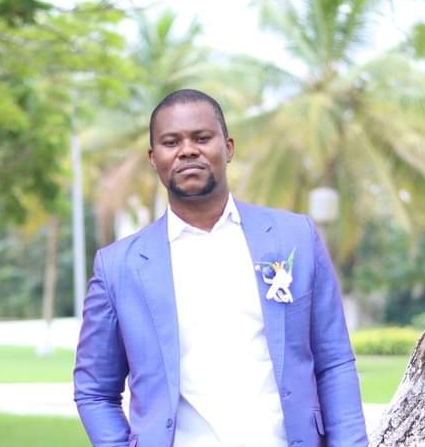 Djibril Dosso, titulaire d'une maîtrise de gestion et d'un master 2 professionnel en sciences de l'information documentaire option archivistique. Il a exercé dans plusieurs structures tellles que la recette principale des douanes ivoirienne, la direction de la Solde. Depuis 2018, responsable des archives et de la documentation au Centre Suisse de recherches Scientifiques en Côte d'Ivoire. Il est le point focal du partenariat Research4life, qui donne accès à plus 154000 ressources documentaires en ligne. Il a participé à la mise dans plusieurs entreprises d'un système d'archivage électronique des documents. Au plan Africain, Il est membre de L'AFLIA. Au plan local, depuis deux (2), il est le président de la commission formation et développement des compétences de l'association pour la promotion des professionnels des sciences de l'information documentaire en Côte d'Ivoire (APSIDCI, membres du conseil international des archives).
---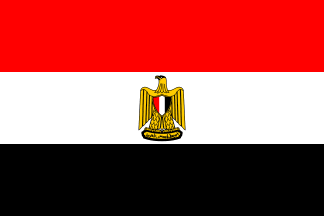 Egypt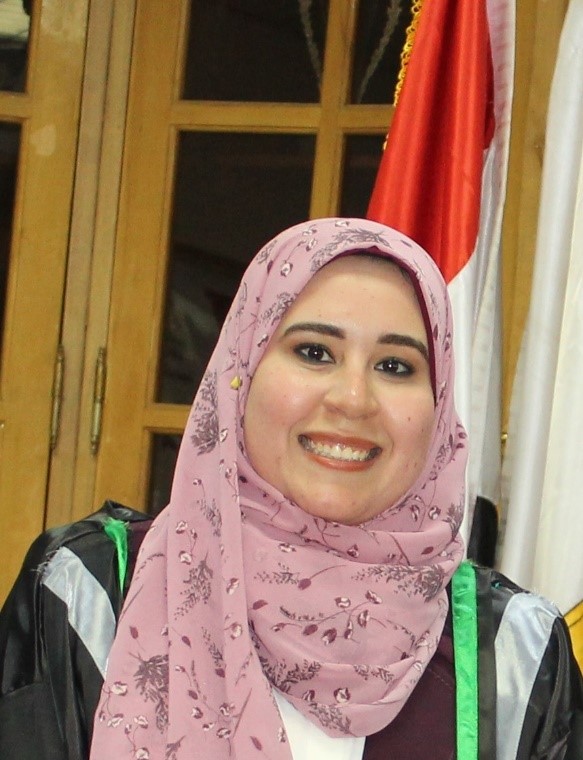 Sarah K. Qeshta is a certified sustainable development coach at the Ministry of Planning and Economic Development and the National Institute for Governance and Sustainable Development in Egypt. She is a doctoral researcher with distinguished research experience, a creative person interested in innovation and scientific research, libraries and information. She was a beneficiary of Commonwealth of Learning, Canada, and AfLIA's Workforce Recovery Program in Africa initiative and also a participant in the Wikipedia in African Libraries Course and first the ever AfLibWk.
---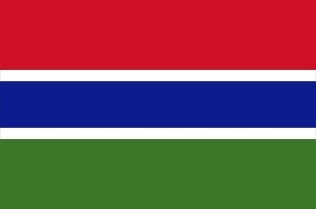 The Gambia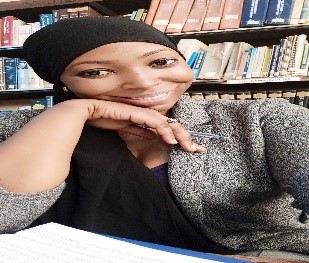 Isatou Sowe is currently the president of the Gambia Library and Information Services Association (GAMLISA). She serves as a trainer and facilitator for information Technicians across the country. Isatou studied modern Library practice at the National Institute of Technical Teachers Training and Research (NITTR), Chennai, India. She is also a Young African Leadership initiative (YALI), Fellow; Head of Education at Educare, The Gambia and a final year student at the University of The Gambia. At the University of the Gambia, Ms. Sowe is the Asst. Secretary General of the Debate Association and Chairperson of the Vice Chancellor's Debate Championship.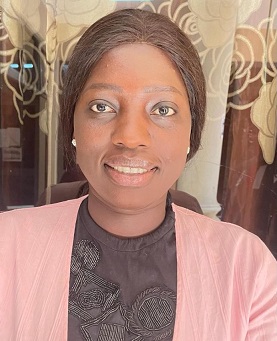 My name is Ramatoulie Touray, librarian from the Gambia and a former Vice President of the Gambia Library and Information Service Association (GAMLISA). I have an MPhil (Master of Philosophy) degree in Library Archives and Information Studies at the Fourah Bay College University of Sierra Leone. My passion as a librarian started when I was a teenager, I have always loved and used libraries. As an academic librarian, I have the fortune to work with academics and researchers in different fields and came to realise that librarianship has much to offer and we can do better in promoting our profession.
---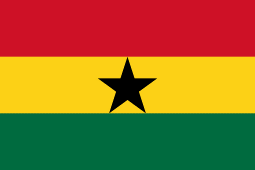 Ghana
Musah Fuseini: He is a project lead with the Dagbani Wikimedians Usergroup team, an indigenous language activist, a teacher by profession and a student OER developer.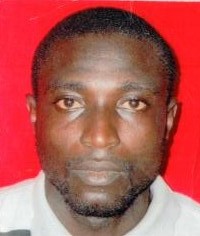 Appiah Samuel Twumasi: M.A. Information Studies- University of Ghana, B.A. Information Studies – University of GhanaDiploma in Librarianship-University of Ghana, Currently, In-Charge of School of Agriculture & Technology and School of Geo-Sciences Library. University of Energy and Natural Resources. Formerly, The Head of Nursing Department Library, Methodist University College Ghana. Member of Ghana Library Association.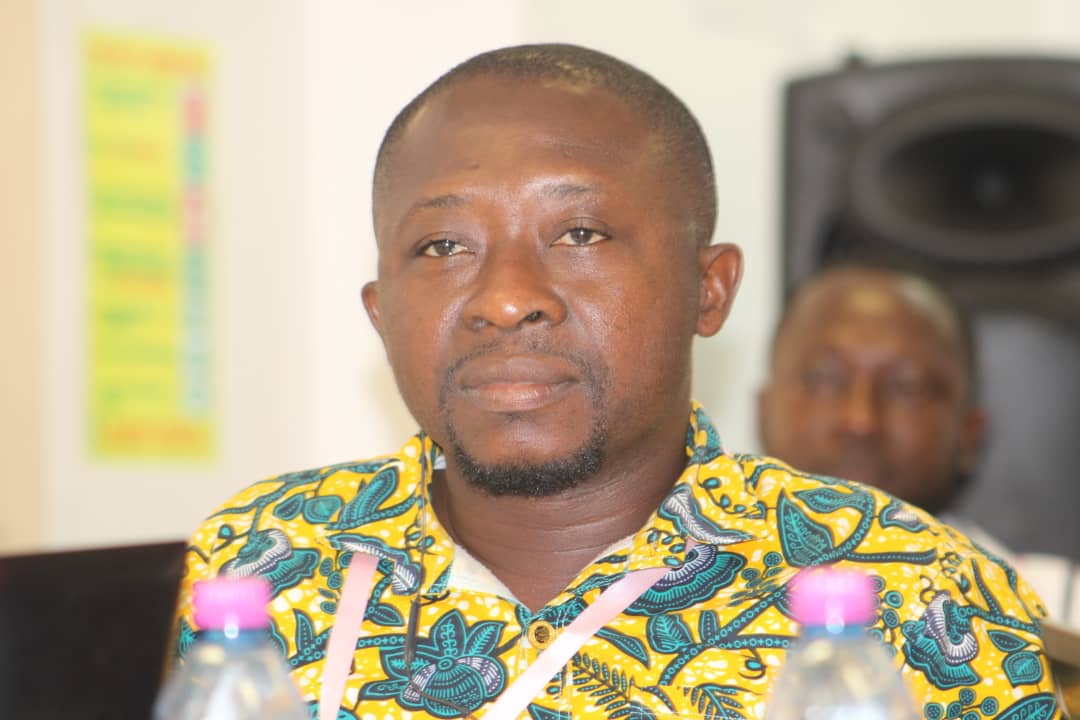 Agyemang Badu Boateng is a librarian at Berekum College of Education in Ghana. He has actively participated in previous editions of the African Librarians Week #AfLibWk.
---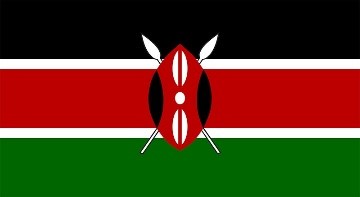 Kenya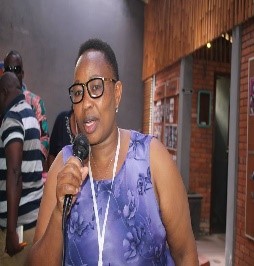 Mary Kinyanjui works for Kenya National Library Service. She worked in the National Library for 16 years and has an experience of 25 years. She was transferred to the Kibera branch in 2012 to set up the branch. She has been training users on Mobile devices and how to implement innovative services in public libraries. She also advocates for capacity building to foster new ICT – based services that meet community needs. Mary holds a Master's and Bachelor's Degree in Information Sciences.
---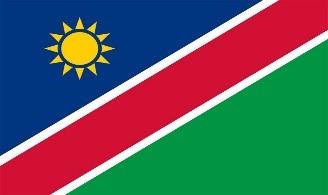 Namibia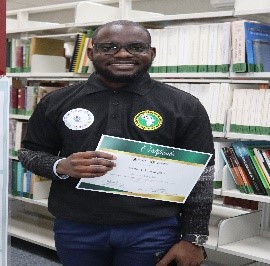 Martin Hipangwa is a Namibian librarian. He is an advocate for digital information literacy skills, and engages in community outreach programs with the aim to improve information literacy skills for various groups as well as advocating for editing Wikipedia content on Namibia. He previously participated in competitions such as 1lib1ref campaign during African Librarian Week under the hashtag #1lib1ref #AfLibWk. He stands proudly for Namibia.
---

Nigeria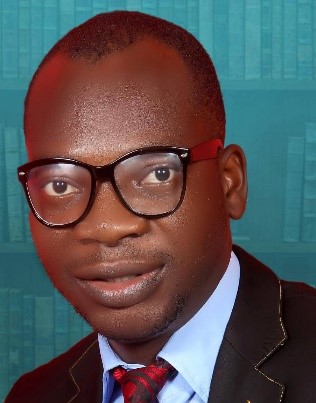 Omorodion Okuonghae is a Nigerian Librarian. He holds Bachelors and Masters' Degrees in Library and Information Science from Delta State University, Abraka, Nigeria. Since finishing among the Top 5 contributors in the maiden African Librarians` Week in 2020, Omorodion has developed keen interest in promoting open knowledge and information literacy using Wikimedia platforms such as Wikipedia. He has organized several Wikimedia events in Nigeria with themes ranging from culture preservation, gender balance, to climate and environmental sustainability. Omorodion is currently the Head of E-Library Services at Samuel Adegboyega University, Ogwa, Nigeria.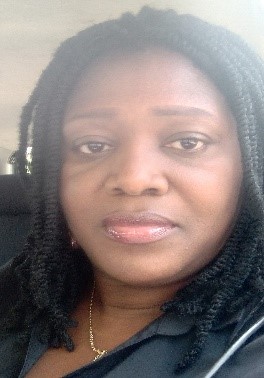 Ngozi Perpetua Osuchukwu is a Certified Librarian of Nigeria (CLN) with PhD in LIS. She is a Lecturer in the Department of LIS, Nnamdi Azikiwe University, Awka, Nigeria. Dr. Ngozi has participated in different Wikimedia projects and contests. She is one of the African's champions on #1Lib1Ref since 2020. She has participated in different library advocacies in Nigeria. Her research interests include LIS development, ICT, advocacy, community and health information services, Wikipedia, women, children and social justice. Dr. Ngozi has many local and international awards. She can be reached at ngostary2k@yahoo.com; @Ngostary2k (Twitter); Ngozi Aghadinuno Osuchukwu (Facebook); osuchukwungozi (Instagram)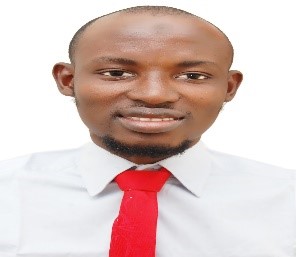 Ismail Atiba (CLN) is a librarian, volunteer editor and community organiser with the Wikimedia movement in Nigeria. Ismail is a fellow for the Training of Trainers, Reading Wikipedia in The Classroom (2022) project, He was part of the WikiAfLibs Cohort 2 Course (2021) organized by the African Library & Information Associations & Institutions (AfLIA). He is a member of, the Nigerian Library Association and an Ambassador of the World Literacy Foundation. He is intimately passionate about literacy and quality educational development in improving life-long learning.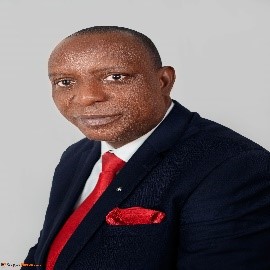 Engr. Peter Ekpenyong is an Information Science & Technology professional with specialization in Business Systems Analysis and Cyber Security and Bibliometrics. He is multi-disciplinary with B.Ed (Library & Information Science), B.Sc. (Hon)(Accounting), HND(Electronics), MBA (Business Systems), M.Sc (Information Technology), Masters of Information Science and Ph.D. (Computer Science, in view). Engr. Ekpenyong is currently serving as a Digital Librarian at the University of Uyo, Nigeria. His research interest is in Biometrics, Bibliometrics, Cybersecurity, Networking and Business Systems. He is a certified Wikipedia contributor and editor.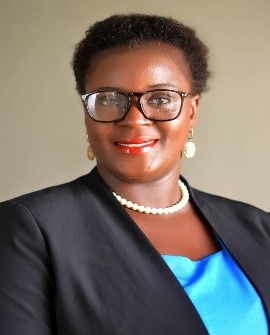 Grace Temilolu Ikenna is a Certified Librarian of Nigeria and PhD Researcher at the Department of Library, Archival and Information Studies (LARIS), University of Ibadan. She holds a Bachelors' Degree in Library and Information Studies (BLIS) as well as Masters in Archives Records and Information Management (MARIM). She is a Member of the Nigerian Library Association (NLA) as well as the Society of the Nigerian Archivists (SNA). Grace is also a active member of the following groups: Nigerian Library Association Preservation and Conservation Section (NLA/PACS); NLA Cataloguing, Classification & Indexing Section, Association of Common-Wealth Archivists and Records Manager (ACARM) UK(Defunct). Further enquiries can be mailed to gracetemilolu@gmail.com or gt.ikenna@ui.edu.ng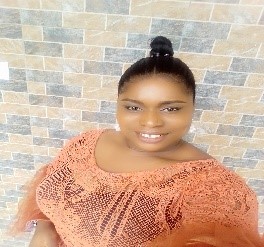 Goodness Ignatius, is a librarian, craft tutor, a Wikimedian under the Igbo Wikimedians User Group, and the co-ordinator, Igbo Wiki Librarians Hub. I am from the south-eastern part of Nigeria. I speak Igbo (ig-N), English (en-5), and Hausa (ha-4) languages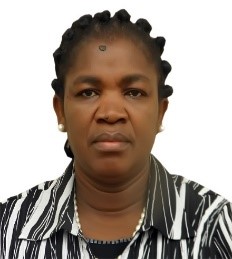 Dr Ngozi Eunice Osadebe, is a Deputy University Librarian at the University of Nigeria, Nsukka. She is the convener and organizer for the Nnamdi Azikiwe Library Art+Feminism Wikipedia edit-a-thon and the Let's make Wikipedia edit-a-thon inclusive campaign. She is the coordinator of the Surplus People in the Universities Research Group (SPURG), University of Nigeria, Nsukka. Surplus people in the universities research group is interested in researches in the area of marginalized groups in the society.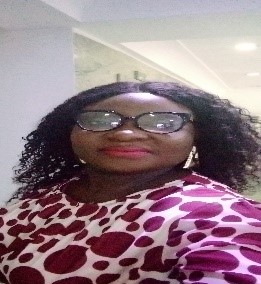 Leticia Anyanwu Mmomelu is currently head the Medical Library, National Orthopaedic Hospital, Enugu. She holds a Master's Degree in Library & Information Science and is currently a PhD student of the University of Nigeria, Nsukka. Her area of interest is cataloguing and classification. She also likes delving into new areas in librarianship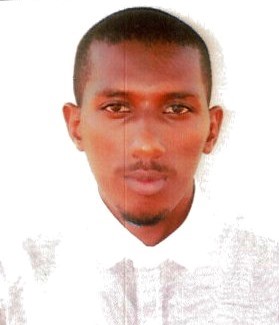 Umar Mohammed Dewa, a teacher, and a Graduate Assistant at the Department of Library and Information Science Modibbo Adama University Yola, Nigeria.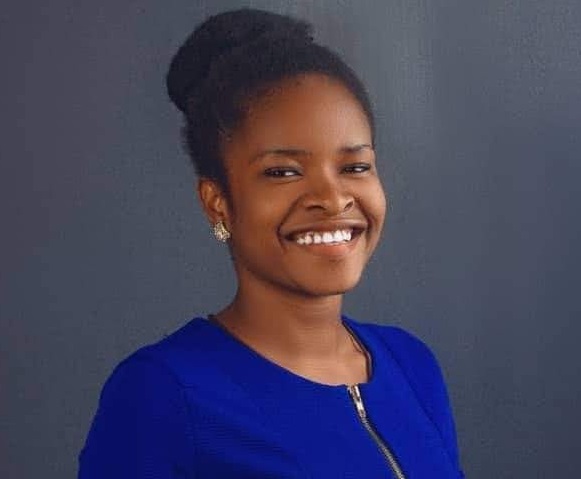 Mbenma Esther is a Book reviewer, Igbo translator, Creative Writer, Volunteer for non-profit organizations, and an undergraduate student of English and Literary Studies at the University of Nigeria, Nsukka. She has significant volunteering experience after working with reputable non-profit organizations like The Emerge Club, RedAid Nigeria, GreenPoint Africa, and The Wikimedia Foundation. She organized the first University of Nigeria (fan club) Edit-a-thon with the support of the Igbo Wikimedians User Group where she trained twenty volunteer participants in translating a hundred and sixteen articles on English Wikipedia to the Igbo language under Nigeria Women in Politics, business, and career. She has certificates of participation and achievement to her merits from Jobberman, RedAid Nigeria Hackathon Audiopedia Project, iBoost personality International and College of Copywriting.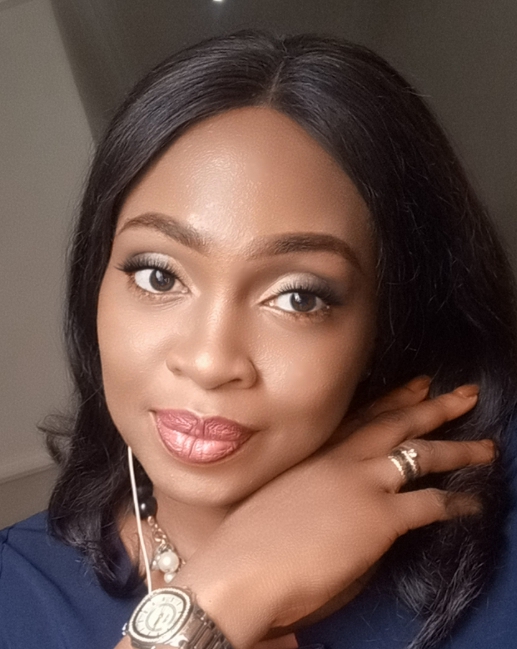 Mrs. Adaora C. Obuezie (CLN) (FIPMD) is an academic librarian and a lecturer in LIS Department, Nnamdi Azikiwe University, Awka, Anambra State, Nigeria. She holds her BLIS, MLIS and PhD in view in LIS. She is a Certified Librarian in Nigeria (CLN) and a member of many recognized LIS Associations both local and international. She is a researcher, an author, editor, language translator and a Wikimedia contributor since 2019. https://orcid.org/0000-0002-6148-5182. She can be contacted via @AdaObuezie
---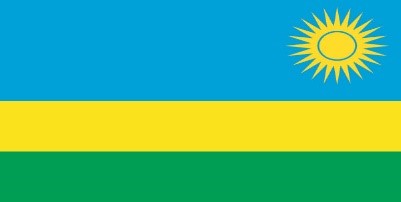 Rwanda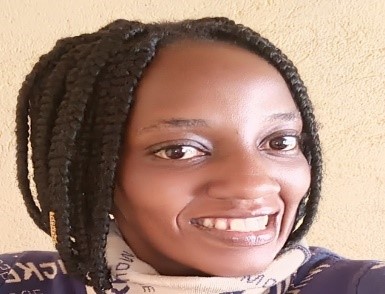 Siima Rebecca – She's an ardent librarain at Ines_ Ruhengeri in Rwanda.
---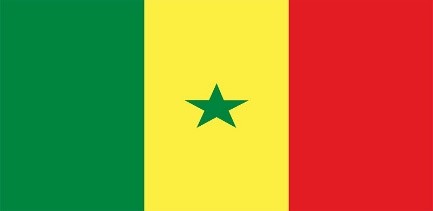 Senegal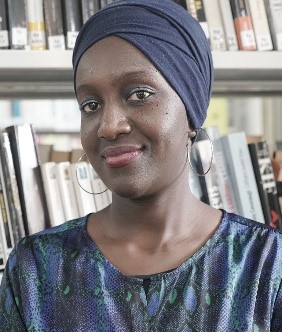 Fatima Oury Sow Gueye is a passionate Senegalese librarian eager to promote reading and culture. She graduated from the School of Librarians, Archivists and Documentalists (EBAD), Cheikh Anta Diop University of Dakar (UCAD). In 2020, she discovered the #1Lib1Ref campaign of AfLIA, the African Librarians Week, and joined the Wikimedia community. This campaign was an opportunity for her to find and contribute to Wikipedia and its sister projects and to be interactive as a Wikimedian. She is interested in all projects that support African libraries for knowledge enrichment.

Saidou Abdoul DIOP, conservateur des archives de nationalité sénégalaise, diplomé de L'EBAD. Je suis actuellement chef de service des archives et de la documentation à l'Université Sine Saloum El-Hadj Ibrahima Niass de Kaolack. Dans le cadre du militantisme professionnel je suis membre de l'ASBAD depuis 2016, d'abord en qualité de représentanrt des étudiants, ensuite en tant que chargé de mission du Président, pour ce mandat je préside la commission communication de ladite association. Pour nous le rayonnement de la profession est un sacerdoce, un engagement qui doit etre nourri continuellement par des actions impactantes.
---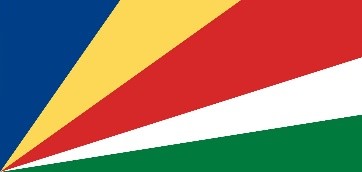 Seychelles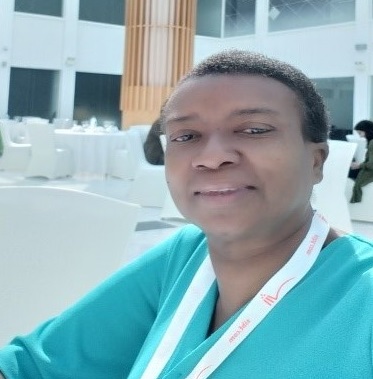 Violet Marylyn Henrie is from the Seychelles. She started her career in the library profession in 1989 with the Seychelles Polytechnic and joined the Seychelles National Library in 2001 as the Librarian in charge of the National Library Services unit. During her tenure, she attended short courses in Malaysia and France and also placement at the Bibliothèque Nationale de France (BnF) and the International ISSN Centre in Paris. She is currently working as the Senior Librarian in charge of National Library Services Unit which administers the ISBN and ISSN services, the Legal Deposit and the National Collection.
---
South Africa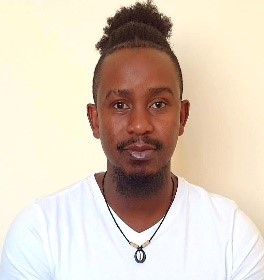 Matete Lesele is a senior librarian at Randburg library, City of Johannesburg, South Africa. He has been working as a librarian for the past 6 years. Since then, he has won an award for Best Librarian of the Year and Best eLearning librarian of the year, He has co-presented a paper at the 2019 LIASA conference and has implemented numerous eLearning programmes across the City. In 2020 he was on the top 50 contributors for the #AfLibWk campaign and the only South African on that list. He is now a virtual content creator educating people/librarians on the different technologies that can be introduced in libraries.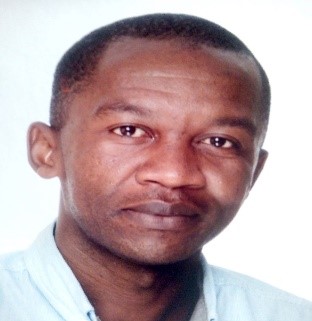 Mr Mahlaga Molepo is a Librarian in the Faculty of Theology and Religion at the University of the Free State.Molepo is also a scholar, tutor and arts practitioner. His research interests are knowledge systems, libraries, open education eLearning, open educational resources, African musicology, and artificial intelligence.

Gerald Louw, is an academic librarian in South Africa. His passion is lifelong learning. He is particularly interested in technology in academic libraries. He is also an author and advocate for food security for marginalized groups. His vision is for everyone to have access to information
---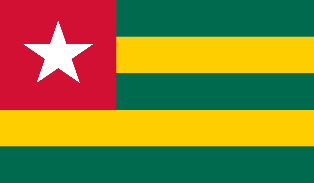 Togo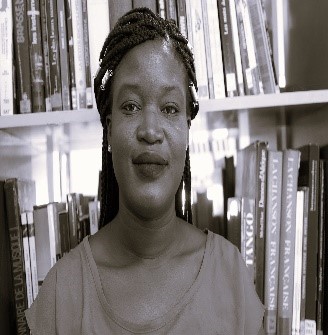 Adjovi Essenam FUMEY lives in Senegal and has always been fascinated by books, stories and adventures. She holds a master's degree in Archives and Documentary Engineering from the "Ecole de Bibliothécaires, Archivistes et Documentalistes" (EBAD) of Cheikh Anta Diop University in Dakar (Senegal). Since 2018, she has worked as a Librarian at a library in Dakar. Since 2020, she has participated in the African Librarians' Week campaign. She is a member at ASBAD (Senegalese Association of librarians, archivists and specials librarians) and AIFBD (International association of francophone librarians and specials librarians). She also had the opportunity to lead a workshop on Wikipedia with her colleague as part of their work
---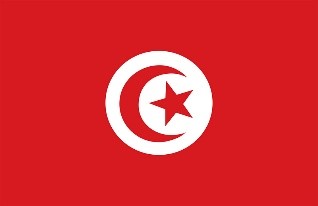 Tunisia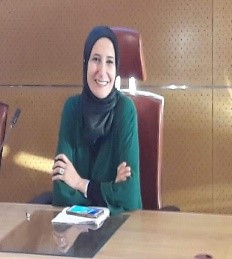 Imen Aloui; directrice de la bibliothèque de l'université virtuelle de Tunis-Tunisie. Je suis membre à l'AFLI, IFLA et ALA. J'ai assisté à des congrès nationale et internationales par des articles et posters (IFLA 2018; IFLA 2019). j'ai assisté au programme IRRT 2021.
---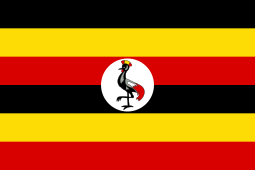 Uganda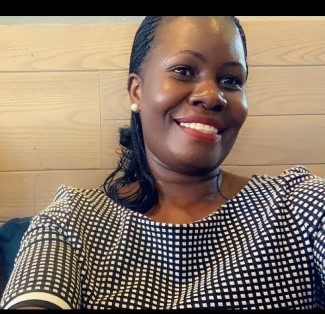 Margaret Kabanda is a Librarian from Makerere University Kampala Uganda. She holds a bachelor's degree in Library and Information Science from Makerere University. She has had training in USDL/space, Hinari User training, Virtua training in archives and Cataloguing and was part of the Wikipedia in African Libraries Course
---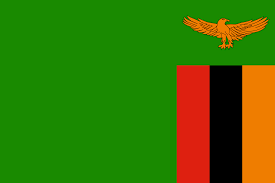 Zambia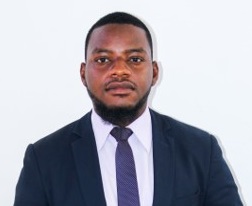 I am Lwansa Mulenga, a vibrant and motivated Library Assistant from The University of Zambia and the 6th topmost contributor in the 2021 African Librarians Week 2.0, hosted by the AfLIA in collaboration with the Wikipedia Library. It is my desire to see Zambian Librarians / Information Providers take part in the Africa Librarians Week Outreach program so as to build the profession of Librarians in Africa.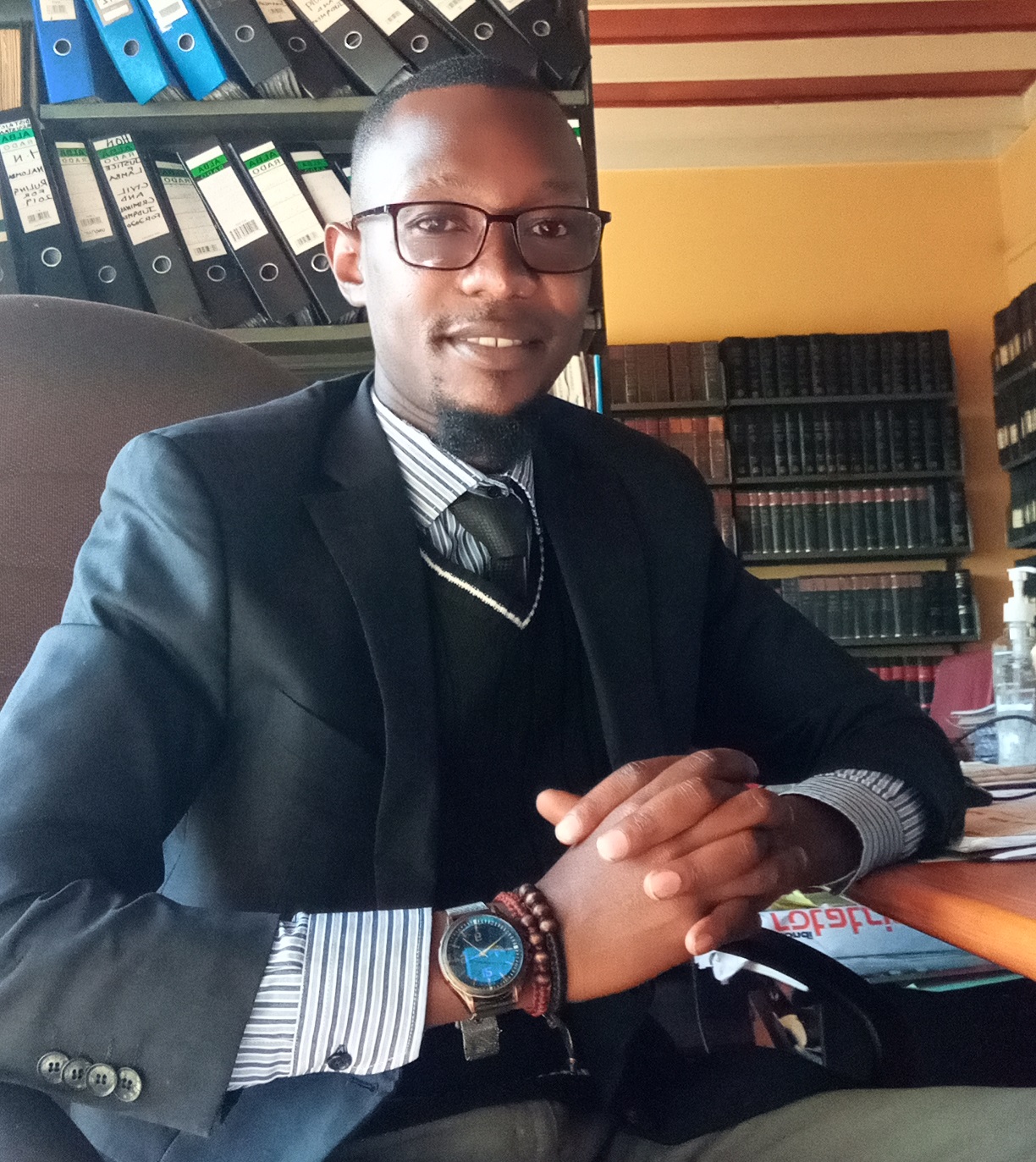 Maxwell Kasaro is a Zambian librarian and holder of a Bachelor's degree of Arts in Library and Information Science and Public Administration from the University of Zambia, with almost 7 years experience working in the library field. He is currently working as an assistant librarian for the Judiciary of Zambia and having worked with different types of libraries, he has over the years developed a passion for effective information provision and keen interest in integrated library management systems and research.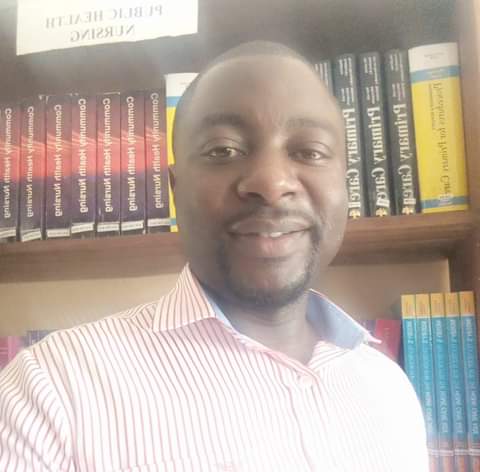 My name is Imataa Ephraim, a Zambian by nationality, born on 13th January, 1986. I am a Librarian by profession, a holder of a Bachelor's degree in Library and Information Studies. I work under the Zambian Ministry of Health at Senanga College of Nursing and Midwifery as a Librarian.
---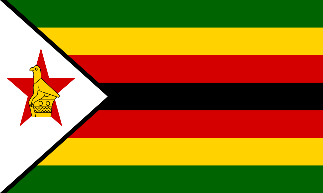 Zimbabwe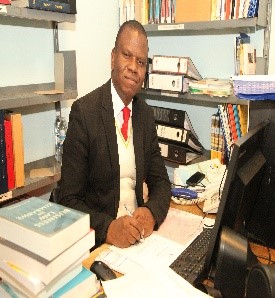 Macdonald Nhakura is a trained Wikipedian and resident in Zimbabwe. He is the current President Elect of Zimbabwe Library Association and have participated in many Wikimedia projects including "She Said" Campaigns in Zimbabwe which falls under Wikiloves Foundation. Professionally, he has a Master of Science Degree in Library and Information Sciences (NUST 2014), Bachelor of Arts Degree in Media Studies: (ZOU 2004), National Diploma in Library and Information Sciences: (Harare Polytechnic 1996), an LCCI diploma in Marketing and Public Relations: (LCCI 2004, a National Diploma in Public Relations: Harare Polytechnic 1999).
Beatrice Kaseke is a Technical Librarian who has the passion of making information easily accessible for the communities. She is a Wikimedian who has participated in various projects with an intention of educating the community how to promote indigenous knowledge and how it can be made visible in this Digital Era. Beatrice Kaseke belongs to the Zimbabwe Wikimedia User Group.