AUGUST 5, 2022
The theme for the 2022 International Youth Day – Intergenerational Solidarity: Creating a world for all ages mirrors the need for inclusivity for all across different age groups. This is critical for Africa which is said to be the youngest continent in present times because of its youth bulge as it is estimate that 65% of the population in sub-Saharan Africa is below 30 years.
Young people can be meaningfully engaged by older generations to blossom and be all they want to be. Libraries are spaces for discovery, learning, opportunities and connections. They are spaces and agencies that can be gainfully used by the youth and people of all other age groups to realize their potentials. However, there is a need to further explore;
How can libraries assist in creating intergenerational solidarity in their user communities so that there will be better understanding, knowledge sharing and acceptance across age groups?
How African libraries can best serve young people so that their innovative ideas can be brought to the table?
How can libraries of all types adequately project young people and promote issues that pertain to them?
How can the amazing potentials they possess be channeled more towards productivity and creativity?
Join AfLIA, the voice and platform for the African library and information community for this discussion as we interrogate social constructs within the African communities that libraries can build upon for creating intergenerational solidarity.
Date: Thursday, 11th August, 2022
Time: 11:30am UTC | 11:30am GMT | 12:30 pm WAT | 13:30pm CAT | 14:30pm EAT
Registration
This is a free webinar. After completing the registration form, you will receive notification via email with details of how to join the webinar.
Carefully read the section on Technical Requirements to help you prepare adequately for this webinar.
Discussants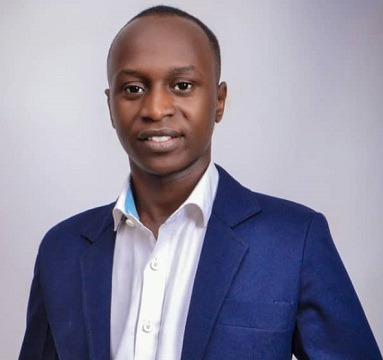 John Ezra Sojah is a graduate of Library and Information Science from Ahmadu Bello University, Zaria and presently serving as a youth corper In NIgeria. He sees himself as a Library advocate, a change-maker and a grassroots community enthusiast with a strong passion for introducing young people in rural communities to the benefits of library services. He has organized and led three sustainable Literacy projects that have benefited over two hundred and fifty (250) people including children in the internally displaced persons ( IDPs) camps in the troubled Kajuru Local Government of Kaduna State, Nigeria. He is also the Team Lead of *Be The Literate Initiative* an NGO devoted to ferrying education to the most interior of villages, especially in the crisis-riddled communities in the Southern Kaduna area. He helps to bridge the digital divide for the Kajuru youths who sit yearly for JAMB and are expected to compete with their mates in the urban areas who have access to internet and technology devices. He won the 2021 Dr. Nkem Osuigwe Award for Advocacy and Promotion of Library Services.
---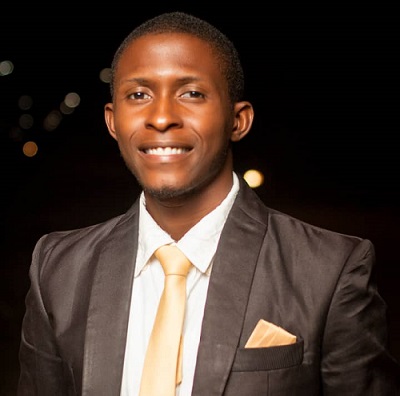 Victor Damut is a final year student of Library and information science at Abubakar Tafawa Balewa University Bauchi Nigeria. Despite being a student, Victor works on bridging the digital divide in rural school libraries in his community. With the series of online trainings he was exposed to under the COVID 19 lockdown, he has advanced Library activities in rural schools and orphanage homes through sensitization and awareness creation on topical issues peculiar to his community. His passion is to see that youths in his community are living drug-free. He has also won the Dr. Nkem Osuigwe Award for Advocacy and promotion of Library services. Victor is a fellow with Leadots Nigeria, Young leader's Network, Millennium Campus Network 2022 and a member of the National Library and Information Science Student Association N-LISSA.
---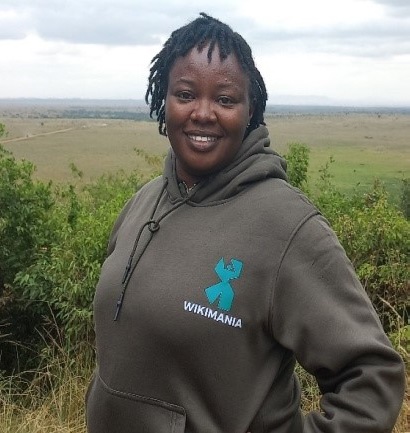 Carol Mwaura is a librarian from Nairobi, Kenya. She has a Degree in library and information science from University of South Africa, and is currently a Masters Student at Kenyatta University in Kenya. She works as a Library Manager in a Community Library in one of the informal settlements in Nairobi Kenya. She is a champion and advocate for free knowledge and free access to information. She is a Wikipedia editor who focuses mainly on shrinking the gender gap on Wikipedia.
Technical requirements
Upon registration, reminders will be sent to all registrants periodically. This webinar will be hosted on Zoom Conferencing Platform. Participants, who do not have Zoom on their mobile devices and or computers, need to download, install and create an account on Zoom ahead of time (CLICK TO DOWNLOAD). Webinar attendees are encouraged to join early, preferably 15 minutes before the start of the webinar, as one may need time launch the application. The speaker will use a webcam to connect with attendees. Audio and video for the session will be streamed over computer speakers. Attendees are therefore encouraged to connect with a headset or earpiece for maximum utility. Please note that this webinar does not involve certificate of participation.
Webinar materials
A list of resources and further information will made be available at the end of the webinar, to enable thorough engagement with the webinar content. All registrants will have access to the presentation slides. The webinar recording will be uploaded on AfLIA Youtube Channel soon after the webinar to facilitate continuous engagement with the webinar content by webinar attendees and non-attendees. Webinar attendees who are fully present for webinar may be eligible for a certificate of participation from AfLIA.
Queries
For further enquiries and any assistance relating to the webinar, contact us at afliacomm@aflia.net.