17 JUNE 2022
Early literacy is a necessary foundational block for academic achievement later in life. Literacy is the cornerstone of development in all facets of human existence. What role can libraries play in inculcating early literacy skills into children? How can mother tongues be integrated into early literacy development to ensure that children learn holistically? What are the best practices for doing this?
This panel discussion is targeted at librarians and library staff who work in children libraries, children sections or are in charge of the children's corner of their libraries. The discussion will also be beneficial to mothers, guardians and caregivers of young children who sometimes wonder how to start children reading, where to get books for children, how to read to children as well as the role that mother tongues play in early literacy development. The discussion will provide insights to teachers of Early literacy courses and Children's Library services in tertiary institutions as the discussants will highlight the importance of open licensing and how it should be on the front burner as a principle and practice that enables early literacy development in multilingual communities such as we have all over Africa.
Join the discussants from Malawi, Nigeria, Sierra Leone and the moderator from Ghana as they dive deep into this and share their impactful experiences of the recently concluded Early Literacy Development course which exposed them to possibilities and pathways in early literacy development.
Date: Thursday, 30th June 2022,
Time: 12 noon UTC | 12 noon GMT | 1PM WAT | 2PM CAT | 3PM EAT
Discussants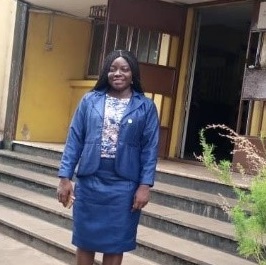 Dunstanette Davies is the head of children's department, Sierra Leone Library Board, Freetown. She holds a BA Hons in Library and Information science from Fourah Bay College, University of Sierra Leone. She is the founder and director of Dunamis Kids Organisation a registered community based organisation focusing on Early Literacy Development and providing support to disadvantaged kids living in deplorable communities.
---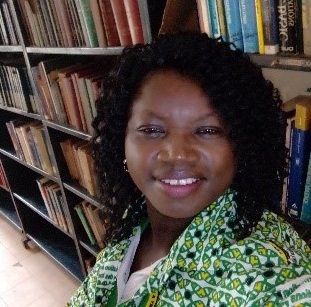 Nkem Agu from Enugu State Library Board, Nigeria. She loves working with children. She coordinates Children's Program tagged Kiddies Time in my Library. It gives her joy to see the enthusiasm and life changing experiences acquired by children during this programme. She is a graduate of Library and Information science.
---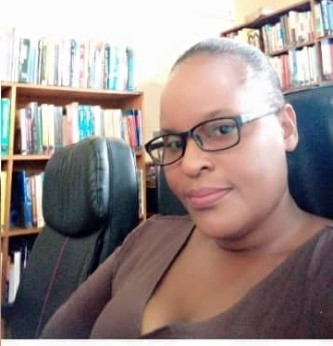 Alice Chigamba has passion for reading with children. She believes that teaching children early will make our world to be better and beautiful word for all kids. She works with Malawi National Library services. She is happily married and has a wonderful family.
---
Moderator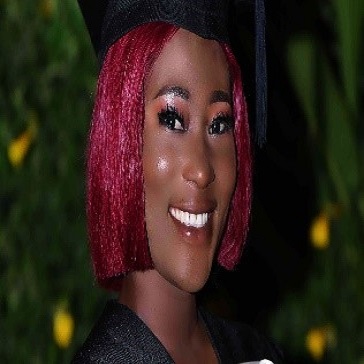 Portia Agyeiwaa Appiah, a staff of Ghana Library Authority. Head of the lending department of the Greater Accra Regional Library. Earned a diploma in records management, a degree in information studies and a masters in information studies all at the University of Ghana. One of her goals and dreams in life and as a librarian is to help children acquire literacy skills and also help them develop their talents
Registration
This is a free webinar. After completing the registration form, you will receive notification via email with details of how to join the webinar.
Carefully read the section on Technical Requirements to help you prepare adequately for this webinar.
Technical Requirements
Upon registration, reminders will be sent to all registrants periodically. This webinar will be hosted on Zoom Conferencing Platform. Participants, who do not have Zoom on their mobile devices and or computers, need to download, install and create an account on Zoom ahead of time (CLICK TO DOWNLOAD). Webinar attendees are encouraged to join early, preferably 15 minutes before the start of the webinar, as one may need time launch the application. The speaker will use a webcam to connect with attendees. Audio and video for the session will be streamed over computer speakers. Attendees are therefore encouraged to connect with a headset or earpiece for maximum utility. Please note that this webinar does not involve certificate of participation.
Webinar Materials
A list of resources and further information will made be available at the end of the webinar, to enable thorough engagement with the webinar content. All registrants will have access to the presentation slides. The webinar recording will be uploaded on AfLIA Youtube Channel soon after the webinar to facilitate continuous engagement with the webinar content by webinar attendees and non-attendees. Webinar attendees who are fully present for webinar may be eligible for a certificate of participation from AfLIA.
Queries
For further enquiries and any assistance relating to the webinar, contact us at afliacomm@aflia.net.