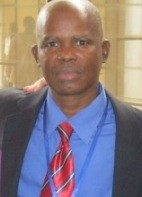 Personal Information
Name: Iaguba Djalo
Email: idjalo@gmail.com
Skype: iaguba.djalo4
CURRENT POSITIONS
Director of the Guinea-Bissau National Public Library
President of the Guinean Association of Librarians, Archivists and Documentaries (AGDAB)
Member of Standing Committee of IFLA African Section.
Member The Governing Council of AfLIA (elected representative of Portuguese-speaking African countries)
ACADEMIC REFERENCES
Master in Information Management and School Libraries, Open University of Lisbon- Portugal
Certificate: Collections and documentary policy, – National Higher School of Information Sciences and Libraries of Lyon, France
Law Course – Jean Piaget de Bissau University 20015
Accounting Course – National School of Administration – ENA, Guinea-Bissau 1990-1991
Various training course certificates – EBAD – Dakar Senegal, IPD-Burkina-Faso and Portugal
PROFESSIONAL EXPERIENCE
Mr. Djalo has about 25 years of professional experience as a Librarian and Documentalist, being 12 years as Head of the United Nations Documentation and Information Center in Bissau and 13 years as a Librarian and Director of the Guinea-Bissau National Public Library. I wrote several articles published in newspapers and journals and presented several communications in conferences and congresses, having traveled and participated in several professional meetings throughout the world.