Who should attend?
Librarians from all Library types are eligible to attend.
Also, interested persons and professionals who wish to learn more about the One Librarian, One Reference" (#1Lib1Ref) campaign and how to be a part of it.
Resource Persons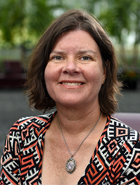 Ms. Merrilee Proffitt works for OCLC, a global library cooperative, and provides project management skills and expert support to institutions within the OCLC Research Library Partnership. Merrilee has authored or co-authored articles, guidelines, and reports for a variety organizations and professional journals. She is frequently an invited speaker at international professional conferences and workshops on topics relating to digital libraries and special collections. In 2014, Merrilee was elected as a Fellow of SAA, the highest honor bestowed on individuals by SAA and awarded for outstanding contributions to the archival profession. She is passionate about forging connections between Wikimedia projects and cultural heritage institutions. She is the editor of Leveraging Wikipedia: Connecting Communities of Knowledge (ALA Editions, 2018). Before coming to OCLC in 2001, Merrilee was Director of Digital Archive Development at the Bancroft Library, UC Berkeley.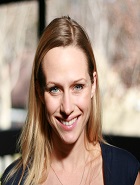 Ms. Monika Sengul-Jones is a communication scholar with expertise in media and cultural studies. From 2017 – 2019, Monika served as OCLC Wikipedian-in-Residence and instructional designer for two online Wikipedia training programs for U.S. public library staff, including the 18-month Wikipedia + Libraries: Better Together project funded by the Knight Foundation and Wikimedia Foundation. Monika is passionate about information and media literacies and community engagement. She has leadership experience in educational programming, publishing, and the arts. She has written book chapters, articles, and essays for academic and popular presses and makes presentations related to her research and projects. Monika has a master's degree in Gender Studies from Central European University in Budapest, Hungary and is completing her doctorate in Communication and Science Studies at UC San Diego. Currently, she is adjunct lecturer in Department of Communication at University of Washington, in Seattle, WA.