Many young Africans possess smartphones and have access to the internet. However, access to smartphones and the internet has unfortunately been interpreted by many to mean the "end of the library age". Ask a student to use the Library more for greater academic achievement and they will ask, "the library?"
"How can librarians tap into the high use of smartphones by young African people who are mainly students in tertiary institutions?"
Libraries remain one of the commonest places where students seek information. To keep up with technological advancements, academic libraries and librarians must consciously and constantly modernize by integrating ICT into their modus operandi for the maximum benefit of students. Librarians must come across as indispensable in this information age by being knowledgeable about tablet and smartphones apps relevant to the provision of information services.
AfLIA is organizing a 2-day practical webinar on the most useful apps for African academic and research librarians, with the sole aim of making them knowledgeable about apps such that students and faculty members can receive tutorials from them on how different types of apps can help them to be achievers. This webinar exclusive to academic and research librarians as well as librarians of special libraries.
Topic: 10 Most Useful Apps for African Academic Librarians
Date: 27th-28th February, 2019
Time: 12:00noon – 13.15pm GMT/UTC each day
13:00pm – 14:15pm West Africa Standard Time
14:00pm – 15:15pm Central Africa Time
15:00pm – 16:15pm East Africa Time
You can simply convert event time to your time zone here
Learning Outcomes
Identify some of the most important apps relevant to the everyday provision of library and information services.
Know the features and functions of such apps and to be able to use selected apps.
To be able train students and other faculty members on the use of selected apps.
Understand the overarching implications of integrating apps into the everyday provision of library and information services.
Registration
Registration is open from 19th – 26th February 2019
Who should attend?
Academic librarians
Research librarians
LIS educators
Librarians of Special Libraries
About our Resource Persons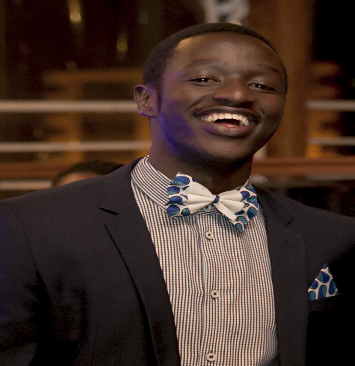 Ruti Dauphin (Bsc. in Computer Science and MicroMasters in Cybersecurity from the Rochester Institute of Technology, New York – USA) currently works with the African Leadership University (ALU) – Rwanda campus as the Network Engineer and Tech Lead, overseeing all tech support operations since 2017. He innovated and led the implementation of the ALU Library app, a mobile application that is used by librarians at ALU to record check out/in of books in less than 5 seconds using QR codes. He is currently working on a locally hosted web content research, which is aimed at providing insight on the effect of the availability of content and the economic impact it has on users. He also has a keen interest in Cybersecurity and loves to fix things.
Mehdi Oulmakki (BA in Computer Science from Dartmouth College, New Hampshire – USA) is a Computer Science faculty member at the African Leadership University in Rwanda. He has worked with Dartmouth Library's Conservation Services, where he spent hours looking at old books and planning out what could be done to prevent further wear and tear. He is a Software Engineer and an educator of Computer Science. He is recently focusing on the adoption of technical solutions for development, and supporting entrepreneurs, activists, and engineers alike to adopt better, more relevant technologies to tackle their challenges.
Moderators
Technical Requirements
This webinar will be offered using Zoom Conferencing Platform. Audio and video for these sessions will be streamed over computer speakers and via a teleconference line. You will be able to ask questions and interact with the presenter and other webinar participants via chat.
Contact
Direct all questions about registration to afliacomm@aflia.net. Thank you and we look forward to your participation!
---
Did you miss any of our webinars? Visit our AfLIA Youtube Channel to watch or download recordings of other webinars hosted by AfLIA.