Story by Dr. Victoria Okojie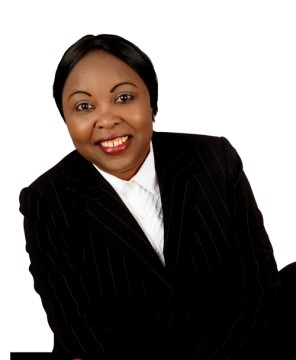 My career as a librarian started in 1984 when I was appointed Librarian II at the Kenneth Dike Library, University of Ibadan (UI), Ibadan after my Masters' Degree in Library Science at the University of Ibadan. My University Librarian was eagerly waiting for me to assume duty because she said my performance at the interview was outstanding and I was highly recommended by one of the most iconic LIS professors of international repute. Unknown to me, my letter had been written over 3months earlier but I never received it until by sheer providence, I travelled casually to Ibadan to find out what had become of the interview result (telephones were not commonplace in the early 80s).
My work in UI gave me the basic solid foundation on which I built my career. I served as a cataloguer, reference librarian, Information Technology services librarian, Faculty of the Social Sciences librarian, amongst others.
After about ten years, providence smiled on me again when I was appointed the Area Director of the British Council, Ibadan, the first Nigerian to be appointed as an Area Director. I was later informed by the British Council Director for West Africa who was head of the interview panel that my IT skills, my responses to questions, my comportment and my dress sense stood me out!
"I must say that to get to the peak of the profession nationally, regionally and internationally, you must be multi-skilled, able to multi-task, take calculated risks, be focused, committed and passionate, and you must be deliberate in whatever you do."

Dr. Victoria Okojie
When I left the British Council in 2002, after ten years of excellent service with quantifiable results, I continued to rise and shine! I became interested in proving that librarians can do well outside working for government or anyone else just like other professionals such as medical doctors, engineers, accountant and architects (I love taking on challenges and risk-taking!). Therefore, I started a very successful consultancy firm with two former British Council colleagues. We consulted for the World Bank, the UK government (DfID), The British Council and many local organizations, including banks.
It was while we were busy proving this point that in 2009, I was appointed the pioneer Registrar/Chief Executive Officer of the Librarians' Registration Council of Nigeria, a position that is equal in status to that of a National Librarian. I remember with nostalgia that I had just returned to Nigeria after an IFLA workshop in Botswana when I switched on my telephone and the first call I received informed me that I should pick up my letter of appointment as Registrar/CEO! (how the letter went missing and re-appeared is also a story for another day).
I saw the appointment as another challenge thrown at me! As such, I proceeded to prove myself, to re-invent myself and surpass my successes at previous assignments. As you may imagine, this position made me very popular as all librarians in Nigeria had to be registered and inducted by me before they could practice librarianship in Nigeria, as mandated by the Act that established the Council. As Registrar/CEO, I led the team that published the Code of Conduct and Ethics for Library and Information professionals in Nigeria; published minimum standards for public, government, school and academic libraries; reviewed the LIS curriculum in 2015, geo-located all public libraries in Nigeria and developed Benchmarks and Minimum Academic Standards for the LIS profession in Nigeria. I was also involved in accreditation of Library and Information Science Programme in many schools.
In all of these, I always found time to promote and serve my professional association. I have been a financial member of the Nigerian Library Association for the past 38 years and have attended 99% of all the conferences since then. I was privileged to serve as President, Nigerian Library Association from 2005 to 2010 during which time I grew the finances/assets of the Association from about USD $35,000 to about USD $400,000 (needless to say that fundraising and networking are some of my passions). In appreciation of these services, I was honoured with the highest award as Fellow, Nigerian Library Association.
I have also been privileged to serve as Chair, International Federation of Library Associations and Institutions (IFLA) Africa Section and IFLA Division V (Africa, Oceania, Latin America, and the Caribbean); Member, IFLA Governing Board; Member, Governing Board, National Library of Nigeria and Adviser, Bill & Melinda Gates Foundation Global Libraries Programme, to name a few. I am currently one of the fourteen individuals appointed globally as a member of the International Advisory Committee of UNESCO Memory of the World from 2015 to date. I am also a Fellow of the US State Department, International Visitor Leadership Program; Fellow, UNESCO Institute of Lifelong Learning and Associate, IFLA International Leaders Programme. I have published over 30 peer-reviewed papers, attended over 200 conferences and received over 15 awards.
I hold a Doctor of Philosophy in Library and Information Science from Ahmadu Bello University, Zaria, Nigeria and currently lecture at the University of Abuja, Nigeria. So, I am back to the classroom where I am enjoying teaching students and revelling them with my wide range of experiences.
Having seen all and having done all, as a practitioner, a lecturer and an independent consultant, my passions right now are advocating for library and information services issues, mentoring young librarians and promoting universal access to information. As a policy, I never see challenges; rather I always see opportunities in every situation. For me, it just gets bigger and better! You too can make it! All you need is to believe in yourself and go for it!
Always available to serve the profession, the community and humanity, I remain yours truly,
Dr. Victoria Okojie, FNLA, CLN.