8TH JUNE, 2021
Knowledge is power. What happens when knowledge is inaccessible, cannot be openly shared nor reproduced for educational purposes? Every knowledge content produced is protected under some form of rights. When rights inhibit sharing, adapting and reproducing even with proper attributions, the have-nots in the society suffer and are denied opportunities to be empowered with knowledge and all the advantageous accruals. This affects the mission and relevance of libraries considering that adaptation and reproducing could mean digitalisation, translation and sometimes photocopying.
Library operations are hinged on the concept of access to information as a human right, as a means to transforming lives and communities as well for promoting scholarship and innovativeness. This could be stretched to include opening up knowledge for greater access that will enable inclusivity, growth in all sectors and greater possibility of creating new knowledge based on what already exists.

Copyright laws are meant to provide a balancing act for knowledge content creators and users of their products. Having robust rights for knowledge products has become critical in view of digital realities of the 21st century. The COVID-19 crisis has also made it most imperative that Copyright laws recognise current challenges of provision of information services brought on by online teaching, learning and research.
AfLIA (African Library and Information Associations and Institutions) has therefore set up a Copyright and Legal Matters Working Group charged with identifying existing legal frameworks and barriers to the acquisition, use, digitisation, and long-term preservation of library resources and cultural documentary records and effective 21st century information and library services in Africa.
Among other functions, the Working Group is also mandated to;
Identify, adapt and/or develop suitable legal framework that can be used as an advocacy template for robust Copyright limitations and exceptions for libraries in Africa.
Identify, adapt and/or develop a guide for e-resources subscription and license agreements for African libraries
Advise the AfLIA Governing Council on legal issues and concerns matters affecting broader access to knowledge in Africa and supporting and providing relevant information to African librarians when their national copyright laws are being amended.
The Working Group which was inaugurated on May 5th, 2021 is made up of the following experts who have been working locally, regionally and some internationally on library and access issues relevant to Africa and promoting balanced Copyright laws for African countries namely;
| Name | Position/Status | Country |
| --- | --- | --- |
| Ms. Denise Nicholson | Chair | South Africa |
| Ms. Katherine Matsika | Member | Zimbabwe |
| Ms. Awa Cissé | Member | Senegal |
| Professor Japhet Otike | Member | Kenya |
| Professor Rosemary Shafack | Member | Cameroon |
| Dr. Theresa Adu | Member | Ghana |
| Ms. Doreen Appiah | Secretary | AfLIA, Ghana |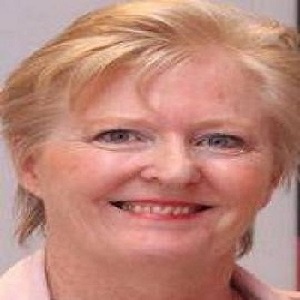 The Working Group has initiated plans to develop a training programme to educating African Librarians on Copyright issues and how it affects 21st century library and information services. This will also serve as a springboard for understanding copyright regimes in different African countries and the impact on access to knowledge and library and information services.