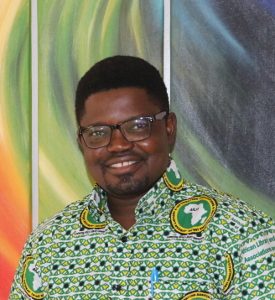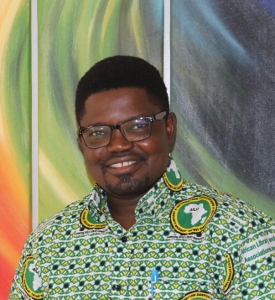 Dr. Ayodele John Alonge
Dr. Ayodele John Alonge is Chairperson of Library Education & Training Institutions Section of African Library & Information Associations and Institutions (AfLIA).
He is a Lecturer at Department of Library Archival and Information Studies, Faculty of Education, University of Ibadan, Nigeria. He holds PhD in Communication and Information Studies from the School of Journalism and Mass Communication, University of Nairobi, Kenya; Master of Publishing and Copyright Studies (MPCS) and Bachelor of Library and Information Studies (B.LIS) from the Department of Library, Archival and Information Studies, University of Ibadan, Nigeria. He is a Certified Librarian of Nigeria (CLN). And a he is a Fellow of the Consortium for Advanced Research Training in Africa (CARTA), Nairobi Kenya. Prior joining the University as an academic in 2013, he worked as Librarian and Social Media Coordinator for KPMG Nigeria.
Outside the University responsibility, he serves as Brand Ambassador -Sub-Saharan Africa Region for Emerald Group Publishing, United Kingdom. And he is the Coordinator of the Nigeria Library Association (NLA) Digital communication Crew with responsibility of managing social media platforms of the association.
He has deep interest includes -Information Technologies in Libraries, Digital Library, Health Information System, and Health Communication, new media, e-Library, e-Pub Graduate Fellow lishing, and Social media for communication. He is happily married.
Website: https://educ.ui.edu.ng/ayodele-j-alonge
ORCID: http://orcid.org/0000-0001-6014-3271
GOOGLE SCHOLAR: https://goo.gl/xCHDPg
LINKEDIN https://www.linkedin.com/in/ayoalong
BLOG: http://optimisticpoint.blogspot.com/
FACEBOOK: www.facebook.com/ayoalonge
TWITTER: @OptimisticINFO