Image credit: www.acerwc.africa
On June 16, 1976, in Soweto South Africa, thousands of black school children marched in a column more than half a mile long to protest the low quality of education being offered to blacks and demanding their right to be taught in their own language. Hundreds of them were shot. There were fatalities. Since 1991, the African Union has used June 16 to honour the children who took part in the protests. The day is also used to highlight the current situation and rights of the African child to quality education and a better life.
The theme of this year's celebration is "Humanitarian Action in Africa: Children's Rights First". Humanitarian actions are mainly offered to assist those who have no power or abilities on their own to seek and acquire basic amenities for everyday living while upholding their human dignity1. It is estimated that there are at least 13.5 million African children who have been displaced from their homes through conflicts, climate change and poverty and are in need of humanitarian help. These children live as refugees, migrants or internally displaced persons, existing from day to day without the facilities and opportunities to fulfill their potentials in life2. The figures become more worrisome when Orphaned and Vulnerable children (OVC) are added to the total tally.
Children in Refugee and Internally Displaced Persons camps as well as the OVCs in different communities hardly ever start and complete formal education. It is estimated that 263 million children are out of school in Africa. The number is made up of 61 million children of primary school age, 60 million of lower/junior secondary school age, and 142million of upper or senior secondary school age. It can then be surmised that almost 60% of Africa's youth aged between 15-17years are not in school. Out of these numbers, an estimated 9 million girls among them will never go through any form of education without interventions3.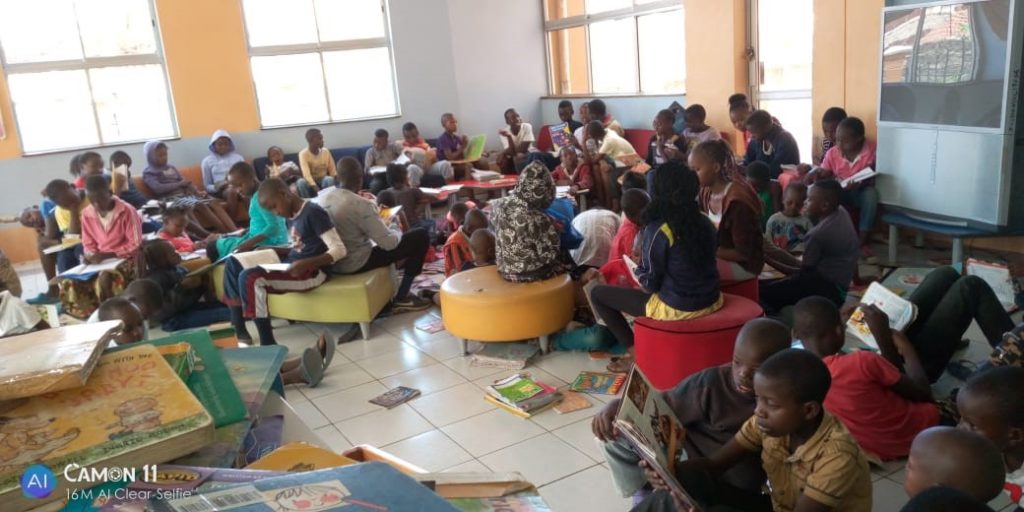 Children are our future. When a large number of African children are out of school without the requisite 21st century literacy and digital skills, how can the future of Africa be secured on different global stages? If 60% of Africans aged 15-17 years are not taught how to read, write and acquire baseline digital skills, what are their chances of being useful members of the society? How can the literacy gap be bridged so that children can learn how to read and write as well as gain the ability and skills to operate in digital spaces? Literacy is a basic life skill. Development and inclusiveness cannot be achieved without literacy. Humanitarian actions that do not take into cognizance the need for children to acquire literacy and digital skills is not considering the rights of a child to develop to his/her full potentials.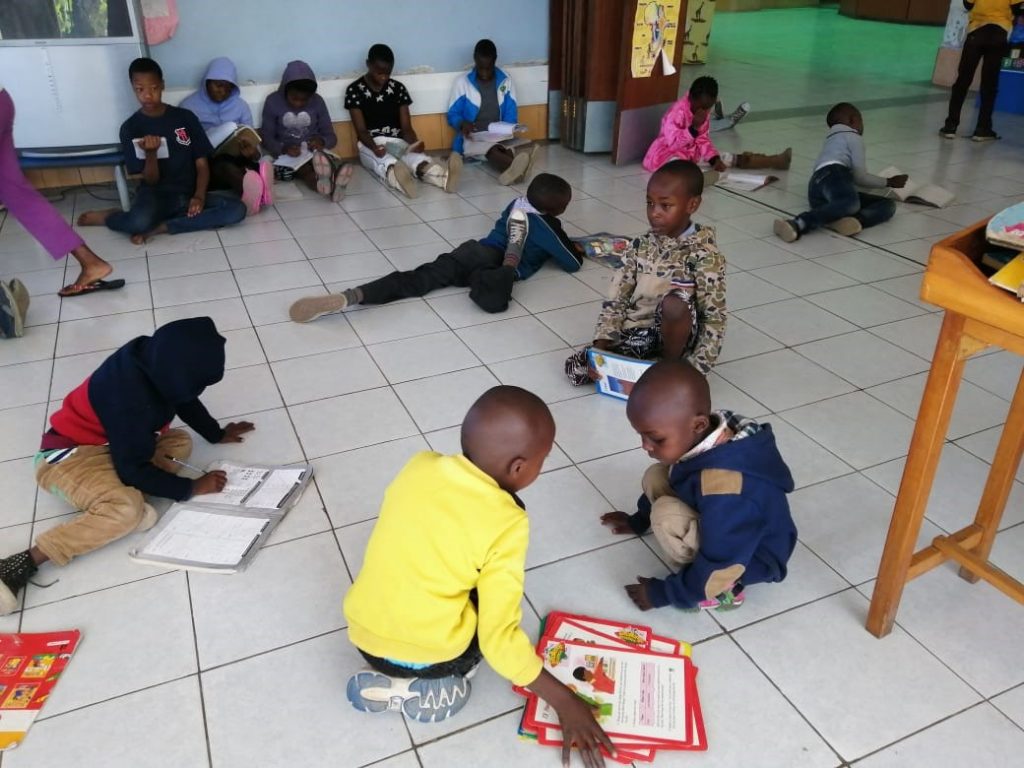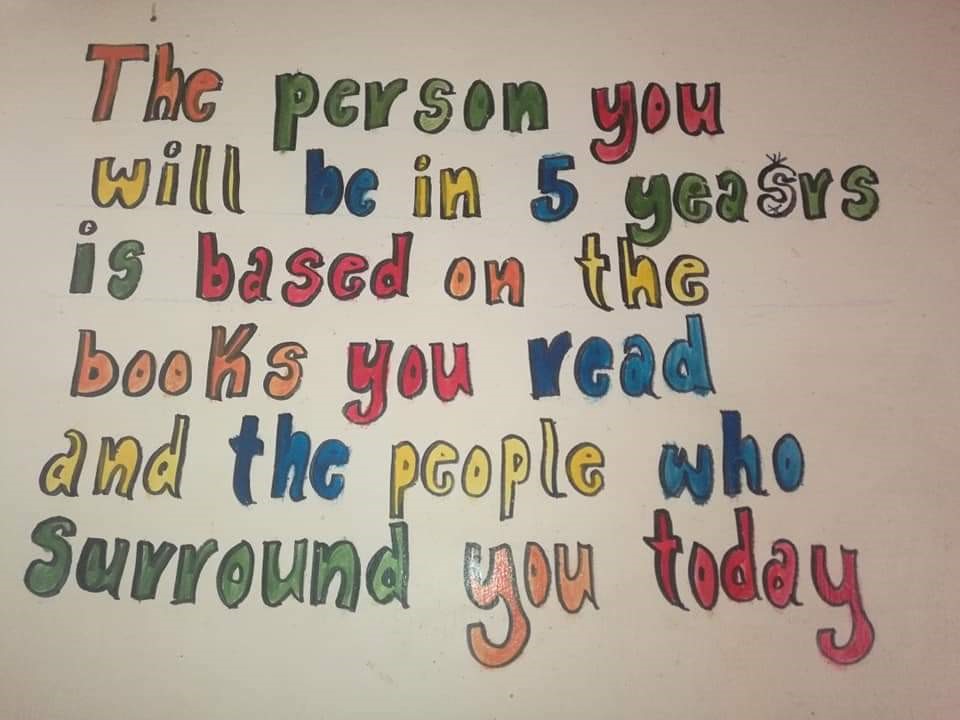 The African Union (AU) and the African Library and Information & Associations (AfLIA) has recently signed a Memorandum of Understanding to enhance information and knowledge sharing, as critical sources for development. Librarians in different African communities who have undergone AfLIA Training programmes offer innovative library services for children in formal educational system and for those who cannot afford to attend schools. These librarians all over the continent are turning their libraries into skill acquisition hubs for the unemployed and unschooled young people in the different communities.
As we celebrate the 2019 Day of the African Child, AfLIA pledges to continue building the capacity of librarians in the continent so that they will be enabled to reach out more to out of school children with literacy and digital acquisition skills programmes and services. We enjoin all to come work with us as the entire continent and those beyond think about the future of the African child.
Learn more about what AfLIA is doing to transform Africa. Talk to us. Send a mail to info@aflia.net Visit our website www.aflia.net Let's join hands in creating the Africa We Want for our children.
References
1. InterAction (n.d.). Humanitarian Action. Available online at: https://www.interaction.org/work/humanitarian
2. ACERWCA (2019). Concept Note – Day of the African Child – Humanitarian Action in Africa: Children's Rights First. Available online at: https://www.acerwc.africa/wp-content/uploads/2019/04/Concept-Note-Day-of-the-African-Child-DAC-2019_Final.pdf
3. UNICEF (2016). 263 Million Children and Youth Are Out of School. Available online at: http://uis.unesco.org/en/news/263-million-children-and-youth-are-out-school
---
Want to read more exciting stories and articles on African Library Vibes? Please click here: AFRICAN LIBRARY VIBES.
Want to learn how to contribute an interesting story or article or advocacy piece to African Library Vibes? CLICK HERE TO CHECK OUT HOW TO DO SO.