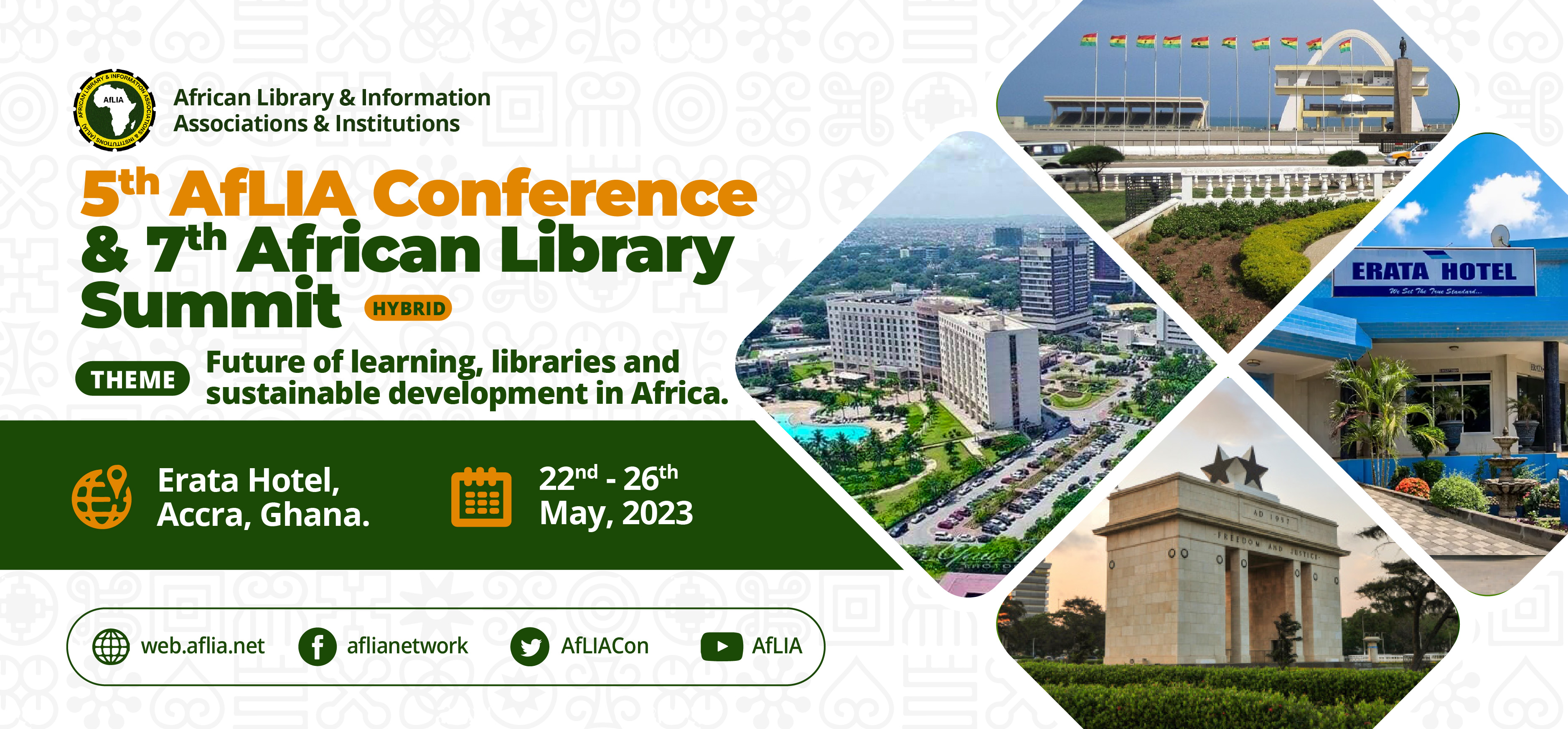 The African Library and Information Association and Institutions (AfLIA), the Library Association for Africa, focuses on the development of libraries, information centers, library and information personnel to offer cutting-edge modern services to people on the African continent to improve their livelihoods.
This year's conference scheduled to hold from 22-26 May 2023, is a hybrid event and is designed to the provide the full range of experiences to both virtual and in-person attendees. Networking has always been at the heart of our biennial conferences and this time, all attendees will be able to partake in interactive and engaging experiences through a dynamic virtual conference platform
Technology-driven teaching, learning and research for sustainable development; fitting libraries into the mix
Modern curricula, pedagogy, African libraries and sustainable development
Online courses, Massive Open Online Courses (MOOCs) and African libraries
Mapping the digital skills of African librarians for e-learning information service delivery
The Open ecosystem, libraries and the future of learning in Africa
Informal education, vocational training, skill acquisition through libraries as veritable pathways for sustainable development
Decolonising educational content for the future of learning in Africa
Fake Science, Fake news and development in Africa
Place of indigenous knowledge in the future of learning and sustainable development in Africa.